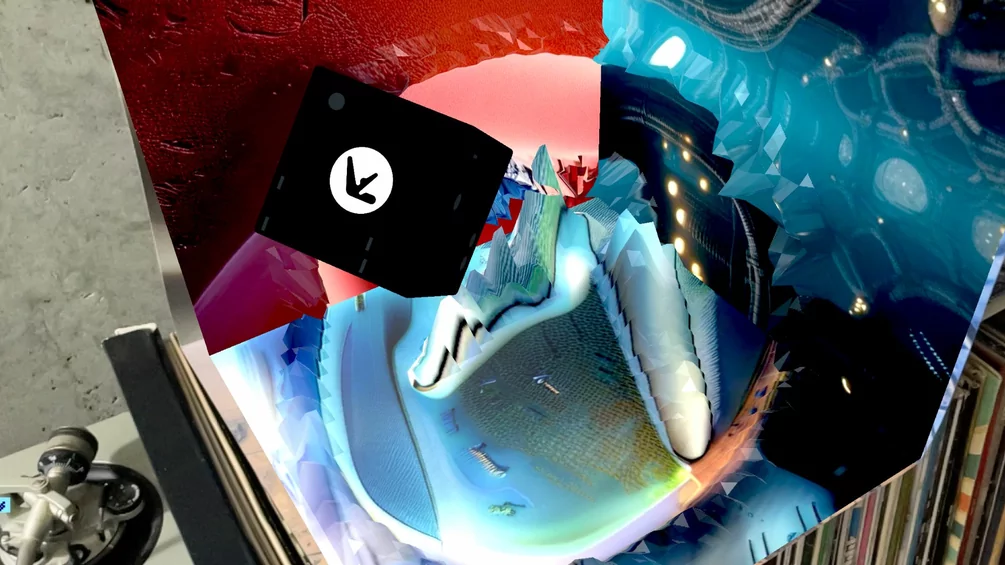 Latest
Aphex Twin releases new augmented reality app, YXBoZXh0d2lu
Aphex Twin has released a new augmented reality (AR) app, YXBoZXh0d2lu, to accompany his latest EP. 
The free app, which is available to download now, offers an "alternative world" of interactive AR that incorporates the artwork, visuals, and sounds from Aphex Twin's 'Blackbox Life Recorder 21f / in a room7 F760', released on 28th July via Warp.
Created by Tokyo-based spatial internet studio KALKUL, with help from visual artist Weirdcore as well as the producer's label, the app features a collection of AR landscapes soundtracked by Aphex Twin's first new music project in five years.
The experiences are triggered by pointing your smartphone camera at the packaging for the release, with the front cover, vinyl label, and inner sleeves all unlocking unique 3D visuals. These include an AR "festival experience", a beat-matched cube-shifting game, and a chance to bring the Menger sponge cube from the EP cover to life.
Aphex Twin first teased the YXBoZXh0d2lu app trail at his shows in early June where festival-goers could enter 3-meter cube sculptures to find details of the record. An unreleased ambient version of the EPs lead track ('Blackbox Life Recorder 20 Ambient 760') was then made available via base64 code hidden in the wall of an AR cube at Sonar Festival.
Aphex Twin has three festival headline dates incoming this month, including London's Field Day, taking place tomorrow (19th August), followed by Lisbon's Kalorama Festival and Bristol's Forwards Festival.
Watch a video demo of the app below, or try it for free on the Apple App Store and Google Play.