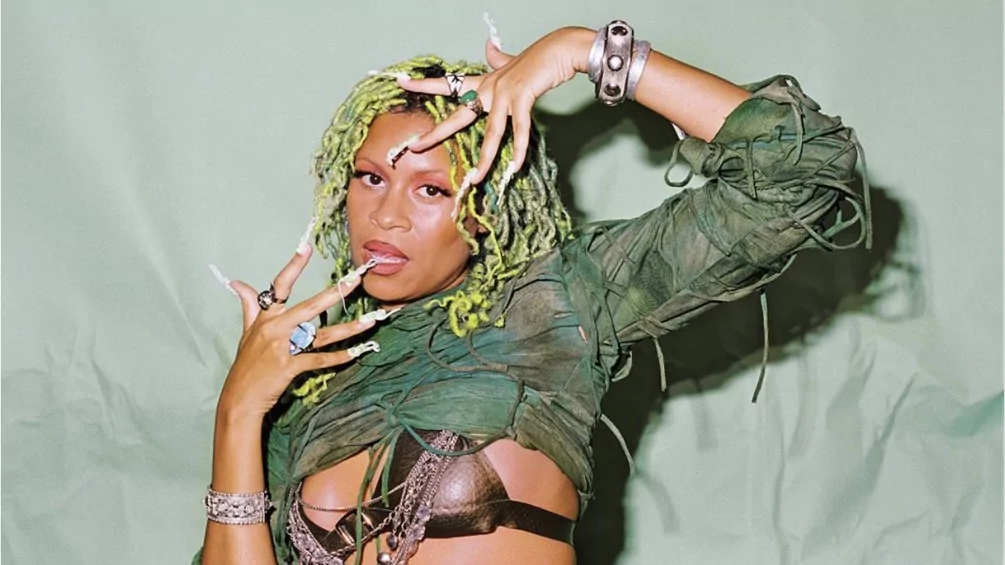 Latest
Aluna shares new solo album, 'MYCELiUM': Listen
Aluna has released her debut solo album via Mad Decent. Listen to 'MYCELiUM' below.
Out now (7th July), the 14-track album marks the LA-based DJ and producer's first solo album after beginning her career as one half of electronic music duo, AlunaGeorge. The project blends electronic, alternative, indie and pop sounds into an analog-produced package, and is inspired by Mycelium – "the cell network seeped into the fabric of nature."
Speaking on the introspective debut, Aluna said: "I'm not talking about the bloom or the fruits. You need to lay the groundwork to see the fruit one day… I got burnt out from trying to work with powerful people who have lots of money and no actual genuine care for what I'm trying to do. I realized there was no foundation where I was standing, and we have to build our own foundation."
The album features a diverse group of collaborators from across the globe and reinforces Aluna's ongoing mission to uplift BIPOC and LGBTQ+ artists within the dance community. TSHA, Route94, Jayda G, Chris Lake, MK, Preditah, and Lauren Faith all make appearances, with Panama's Roofeeo, South African DJ, sound engineer and producer KOOLDRINK, and French duo Picard Brothers also on the credits.
In support of the album, Aluna has an extensive US tour lined up for the coming months, including two shows at Red Rocks Amphitheatre in September. You can find a complete schedule here.
Read DJ Mag's April 2022 cover story with Aluna here.
'MYCELiUM' is out now via Mad Decent. Listen to the full album below.