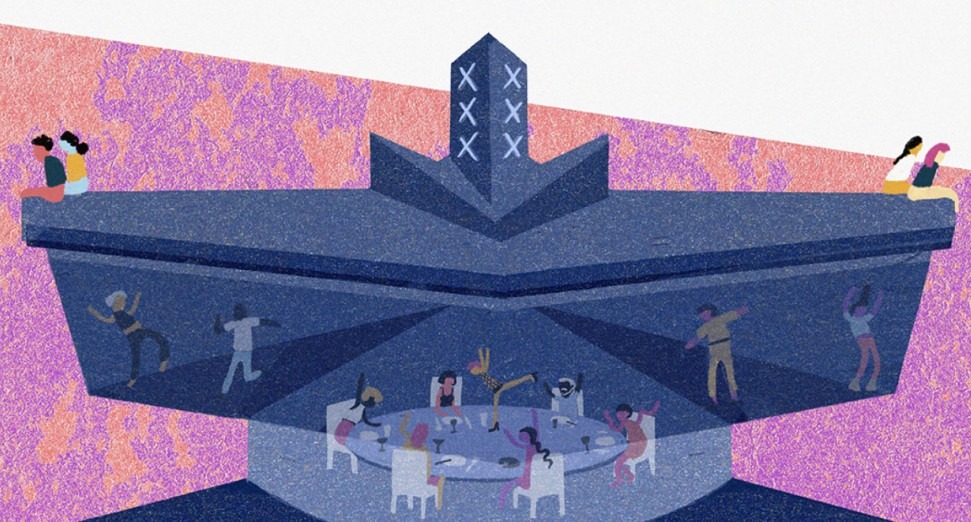 Latest
A 24-hour socially distanced party is happening in Amsterdam next month
News
A 24-hour music and art event is set to take place at Amsterdam's A'DAM Toren and Sir Adam Hotel in June, with strict social distancing measures in place.
The event will be hosted by Dutch duo ANOTR's No Art label on 20th June. Attendees will be assigned rooms in the hotel, each with a soundsystem and Smart TV live streaming sets and performances from A'DAM's The Loft space. There will be a maximum of four guests allowed in each room, with no movement allowed between rooms. An event-wide Zoom call will allow guests in different rooms to interact with one another throughout. So far, no line-up has been announced.
There will also be a three-hour dinner show experience in A'DAM Toren, with a limit of 30 guests to each "shift". A further two hours of entertainment will follow, with groups being divided up between different event spaces in the Tower or at the Sir Adam Hotel.
The event has been organised in accordance with rules presented by the Dutch Institute for Public Health and the Environment), with temperature checks being conducted on arrival, among other precautionary measures. 
Prices start at €225 per ticket and will be allocated through a lottery system. Some of the proceeds from the event will be donated to The Netherlands Red Cross Society.
Learn more about the event here. 
It's the latest initative from organisers trying to find ways to put events in the midst of the COVID-19 pandemic. The pandemic has led to several festivals moving into the world of live-streaming for instance, or even the virtual world.