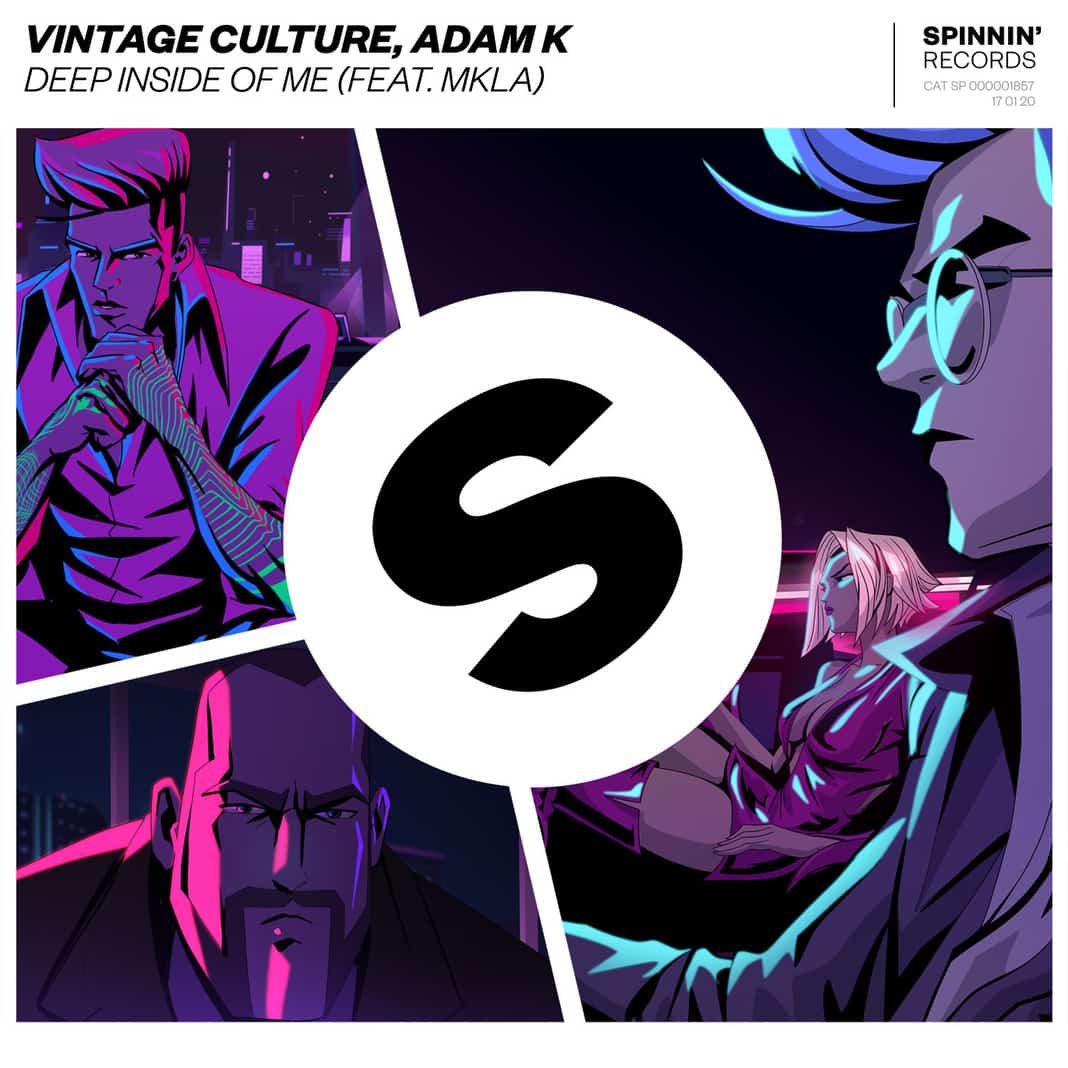 Editorial
Vintage Culture and Adam K present 'Deep Inside Of Me' (feat. MKLA)
Brazilian hot shot Vintage Culture teams up with Canadian DJ/producer Adam K for another massive tune to kick start 2020 in style. 'Deep Inside Of Me' sees them present an upbeat melody before unleashing one of their trademark drops, bursting of heavy beats and freaky synth, all enhanced by MKLA's magical vocals. Expect a more melodic approach, leaning on the strong vocals and hands-in-the-air chorus – out now on Spinnin' Records.
Here's two acts made for each other. Both have a taste for infectious melodies, effective bass action and smooth vibes, while always maintaining a strong connection with the dancefloor. 'Deep Inside Of Me' underlines it all, seeing the Brazilian phenomenon Vintage Culture in full effect with an ecstatic record that blends his typical uplifting dance sound with infectious pop vocals.
The result is nothing less than a catchy tune that's bound to make waves among both radio and festival crowds – already supported by Nicky Romero, Tiësto, Yves V and more.
"After the success of our last collaboration Save Me, I'm honored to be on another magical release with my brother Vintage Culture and the rising star that is MKLA. We had a great time putting this one together and is already becoming a crowd favorite" – Adam K
"Being deeply loved by someone gives you strength, while loving someone deeply gives you courage." This quote by philosopher, Lao Tzu, is perfect for 'Deep Inside of Me' because for me this song is about finding inspiration in love, going into its depths, being all encompassed by it and finding freedom through it." – MKLA
Vintage Culture, Adam K – Deep Inside of Me feat. MKLA