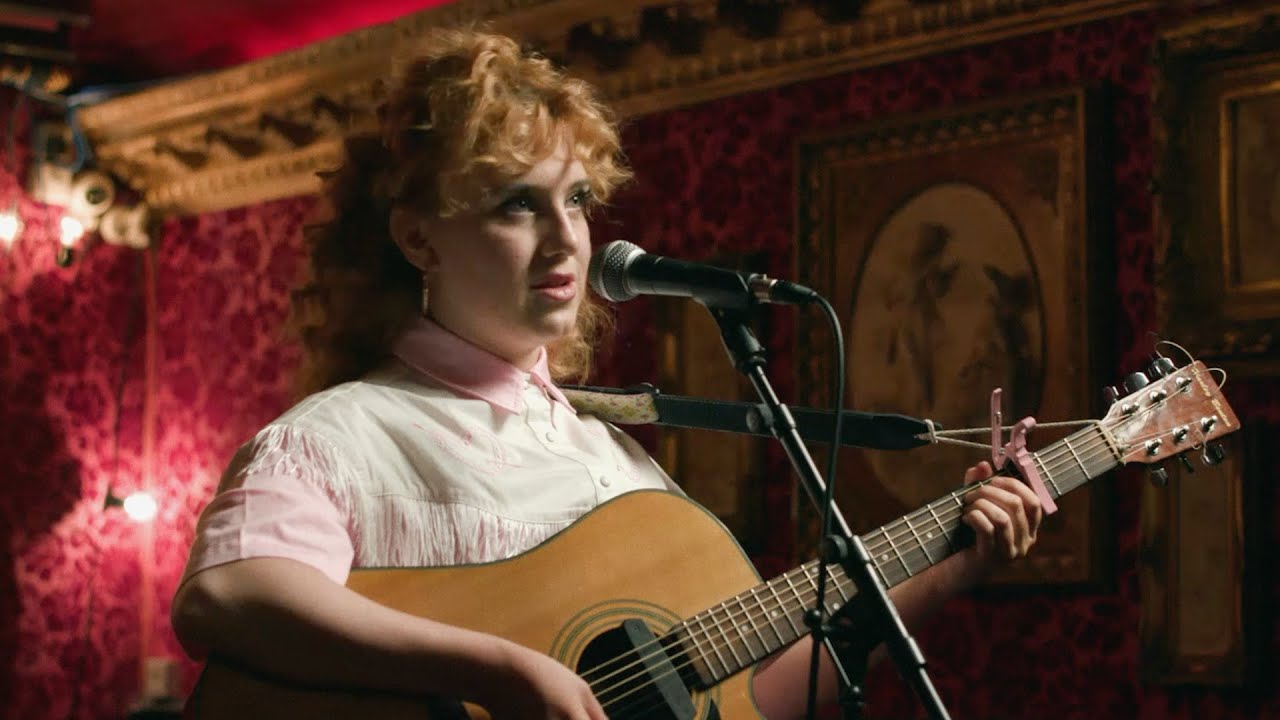 Editorial
Beyond EDM: Fresh POP Artists To Check Out
Pop never gets old, and 2021 promises to bring fresh faces who have it all to become the industry's top tier artists. We listed out some of our favorite female candidates about to blow up the pop scene in 2021.
Alaina Castillo
Demonstrating musical flexibility, Texas-born bilingual pop star Alaina Castillo made a name for herself with ASMR videos. In the last few years, she also demonstrated her distinctive, silky vocals and gut-punch lyrics with stripped-back R&B instrumentals. She best showcases her abilities in spangly synth-pop sounding "Tonight" and banging, club-ready Latin beats "¡párate!'" proving her versatile sound.
Ashwarya
India-born Aishwarya lives and creates in Melbourne, Australia. She delivers left-leaning pop, taking hit-making precision and making it personal. Her sound is a mixture of glorious excess of noughties pop and bhangra beats, influenced by her childhood memories of Bollywood. You can enjoy her audiovisual magic "BIRIYANI" below.
Baby Queen
23-year-old Bella Latham, aka Baby Queen, mixes pop hooks of 1975 with glittering production, coupling them with her satirical, strong vocals. Her music is sharp, sugary alt-pop sounding smasher dissecting modern life. Her brilliant delivery and relatable lyricism are best exposed in "Internet Religion."
CMAT
Ciara Mary-Alice Thompson, aka CMAT, is the self-proclaimed teen-pop sensation capable of making the tale of crying in a chicken shop eloquent. Her music can be best described as a real American banger. In her own words to NME: "My style? Dolly Parton meets 'Weird Al' Yankovic, mixed with Katy Perry". You can check if she is right by listening to her most expressive track to date titled "I Wanna Be A Cowboy, Baby!"
Chloe Moriondo
Pop also can be revolutionary, and YouTuber-turned-bedroom pop artist Chloe Moriondo makes it clear with each of her new releases. And guess what? She is bringing the ukulele back! She makes art out of high school melodrama and teenage troubles, blowing them up into heartfelt, soul-stirring radio-ready material. Her already famous track "Girl On TV" is a perfect example of how her music works.
Daine
Daine is an Aussie teen taking emo-pop far into the future who got her start in Melbourne's music scene with big riffing bands when she was only 13. Now 17, the talented artist delivers enchanting Midwestern emo and pop. She sounds futuristic, but her music has an irresistible nostalgic vibe. "My Way Out" is one of her most beautiful compositions, setting the bar high enough to assume she has the potential to become a pop diva of her generation.
Amirah
Continuing to manifest unity, singer-songwriter and composer Amirah calls for tolerance and peace through her healing music and timeless lyricism. Her vision to connect the world despite its polarizing differences is so authentic and infecting that you will feel the urge to get more of her powerful energy. In her new release, "Tell Me," she sings on the issues of faith and freedom while exploring the essence of identity. Amirah's music is a deep dive into philosophical themes delivered through modern pop soundscapes mixed with traditional elements.
Vallyre
Advocating for female empowerment, Boston, Massachusetts-based pop/dance multi-talented artist Vallyre sings about acceptance and love. She exposes her own vulnerabilities and life experience through authentic lyricism and groundbreaking soundscapes while spreading hypnotizing electric vibes. Her last single, "Dynamite," displays the artist as a rising pop diva with a vivid imagination and a positive personality.
Bree Runway
Already considered UK's next pop queen Bree Runway is a musical chameleon displaying genre-splicing belters. None of her two songs sound the same. The artist's future-facing music marks her as a soon-to-be pop-star. She cemented her success with collaborations like "DAMN DANIEL," teaming up with Yung Baby Tate.