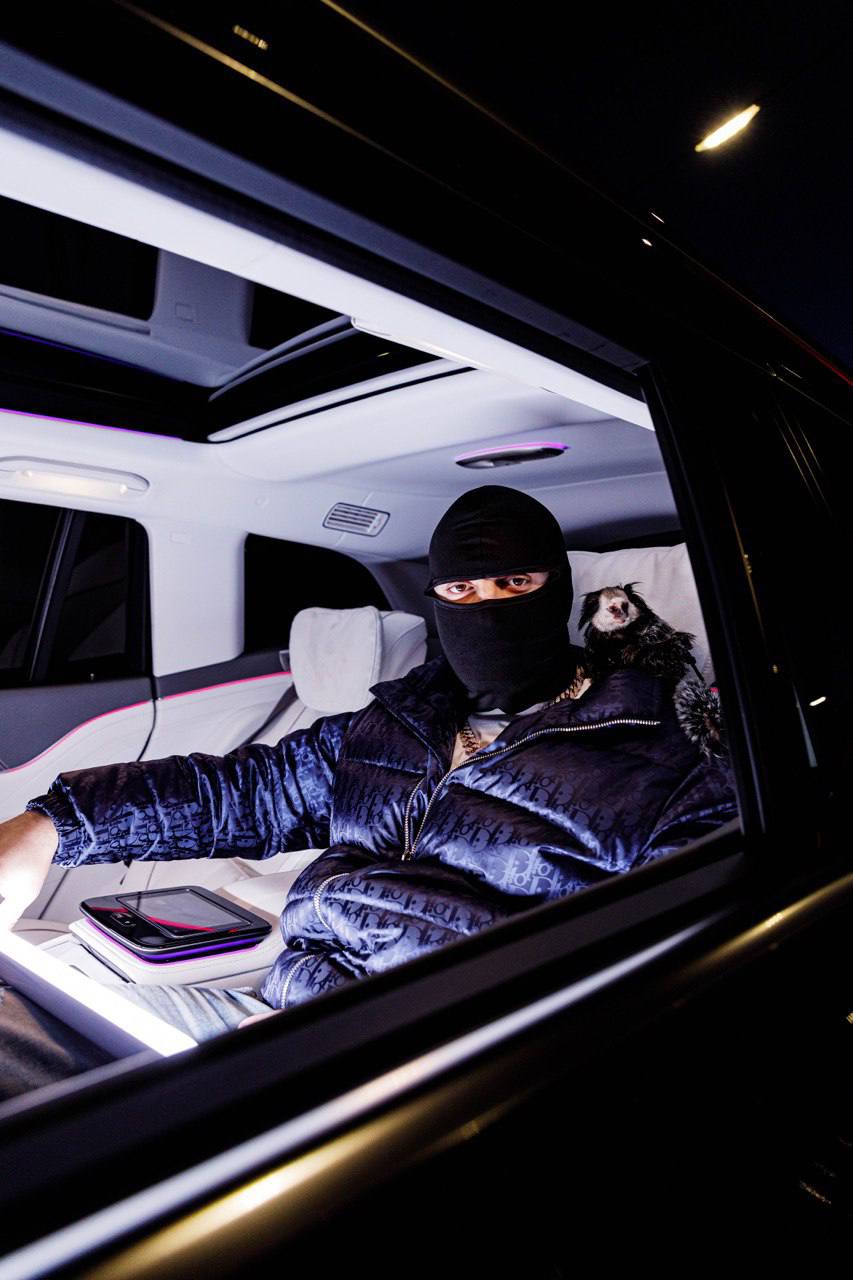 Editorial
|
Popular
The Enigmatic Rapper BM from OTP Label Breaks Records, Surpassing 100 Million Streams on Spotify
The enigmatic rapper BM, hailing from the OTP label, has taken the music world by storm with his viral hit "London View," which has now surpassed a staggering 100 million streams on Spotify. With a unique sound that blends various genres and styles, BM's meteoric rise has been fueled by his raw, honest lyricism and powerful depictions of urban life.
[embedded content]
BM, a British rapper of Albanian descent, first burst onto the UK rap scene with his 2020 debut single "London View." The song quickly gained traction, capturing the attention of fans worldwide with its hard-hitting beats and catchy hook. BM's authentic portrayal of life in the city has earned him critical acclaim, with many describing the track as a love letter to London.
Since then, BM has continued to make waves in the music industry, releasing a string of successful tracks that showcase his unique sound and raw lyricism. One notable example is "A Po M Don," a powerful and deeply personal reflection on the harsh realities of inner-city life. With over 5 million views on YouTube since its release in February 2023, the track further solidifies BM's position as one of the top rappers in the game.
The OTP label has played an instrumental role in BM's skyrocketing success, nurturing and promoting the artist's extraordinary talents through innovative marketing strategies and a robust social media presence. Their unwavering commitment to championing BM's music has propelled him to the upper echelons of the music world.
BM's personal Spotify channel continues to flourish, featuring an impressive collection of chart-topping hits that showcase his unique and diverse musical talents. Notable tracks on his Spotify artist page include:
"Warning" – 1.7 million streams
"Shkodrane" – 1.1 million streams
"A Po M Don" – 500k streams
"Non Stop" – 422k streams
"LV Set" – 420k streams
"Qatar" – 325k streams
"Border" – 169k streams
As BM's fame continues to rise, fans eagerly anticipate the release of new music from the enigmatic artist. With his track record of astounding success, it's clear that BM is poised for an even brighter future, leaving a lasting impact on the global music landscape.
BM's unparalleled success serves as an inspiring reminder of the power of music to captivate, connect, and transcend boundaries. With each new track, BM continues to redefine the limits of contemporary music, forging a path that will undoubtedly lead to even greater heights in the years to come.