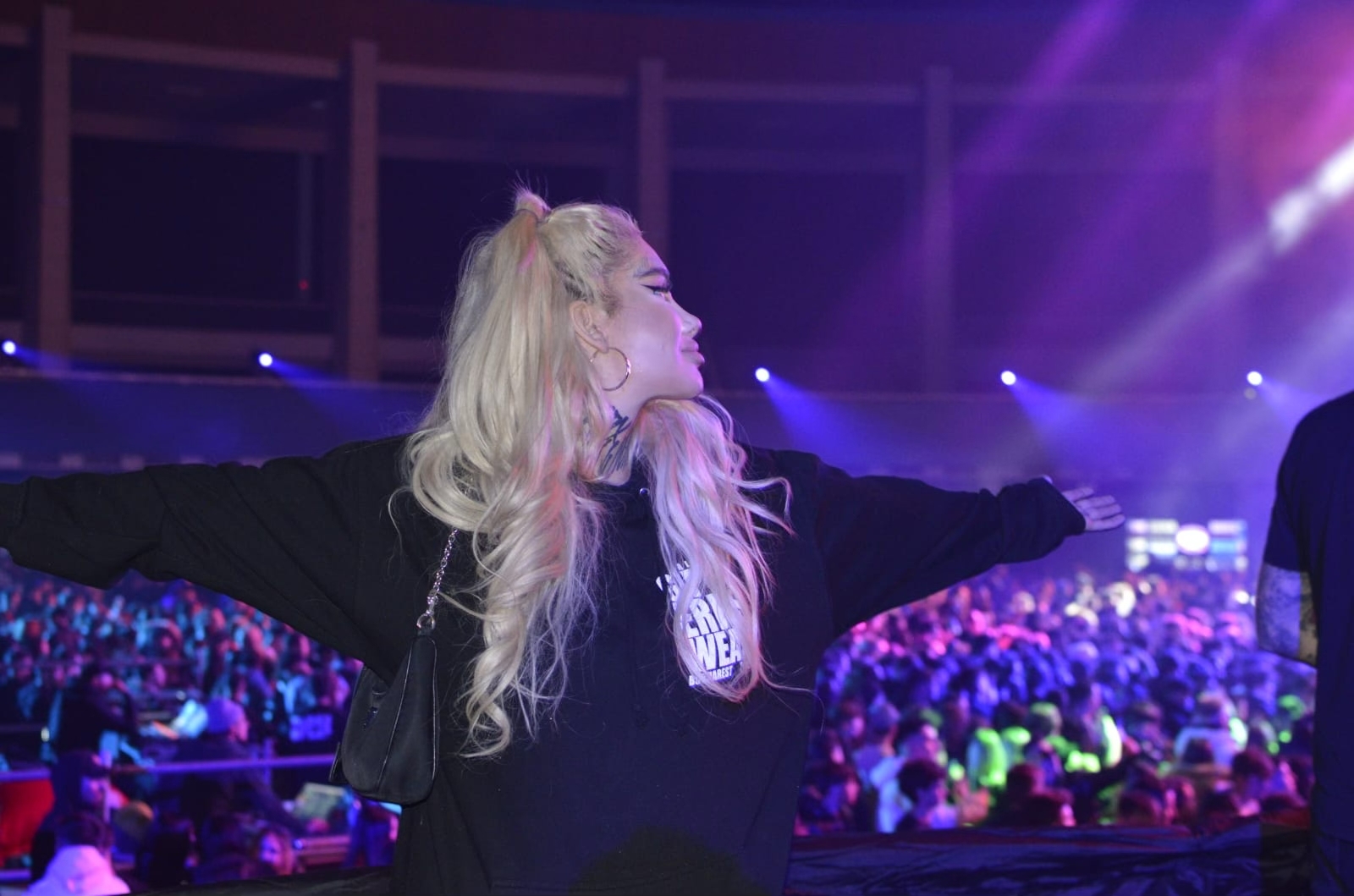 Editorial
|
Popular
Singer Bia Khalifa Opens Up About the Struggles of Being a Misfit in a Conservative Balkans Society
In a world dominated by social media, where people enthusiastically share their lives with the rest of the world, the only way to thrive and be followed by millions is to bare your soul and show the people your true colors.
Bia Khalifa followed that "rule" to tee, and thanks to her unapologetic personality, she won over the hearts of numerous followers on her rise to stardom. From Romania, Bia started her career on Musica.ly (now TikTok) when she was 15 and has since expanded her influence to other platforms such as YouTube and Instagram, where she has over 200,000 followers combined.
[embedded content]
"My modeling and music careers are more than just a lucrative venture. They are my cathartic and creative outlet," says Bia Khalifa. "I always knew that I can't spend my energy and time on something I don't really want to do, and stardom was the only path for me."
Her story of passion and determination is surely inspiring, and her journey to the top would probably have been all fun and games if Bia Khalifa had tried to do the same somewhere less traditional than her home country Romania. Despite her success, creating content that goes against traditional values has been a sore spot for Bia Khalifa's backbiters, who are relentless in their criticism of not just her music but also her modeling career.
Before long, she found herself the center of harsh criticism and became a victim of online harassment for going against what a "healthy" or "normal" society should strive for; or more precisely, for promoting a lack of morals for simply being herself — a young woman of liberal understanding of the world around her, comfortable in her own skin.
Bia Khalifa does not allow this to stop her from achieving her goals, though, and has fought tooth and nail to further her career and provide more content for her fans. Nevertheless, being a misfit in a conservative society is a distinctive cross to bear, and Bia Khalifa is not always immune to the effects disparagement has had on her career and her mental health, which she says has sometimes cracked under the pressure of her inquisitors.
She has frequently opened up about the struggles she has faced because of her fame, and about the process of embracing her identity as a woman and as an artist. She has spoken about society's expectations of women and the consequences of veering from them. Her critics, she says, have gone as far as justifying the tragic events from her private life, one such event being losing her mother at a very young age.
Bia Khalifa even recalls some distinct callous comments from online haters. One reads, "Of course, your mom died with a child like you."
"I'm not going to change who I am for anyone," Bia Khalifa adds. "I know what I want and I'm not afraid to go after it." And though it has been a difficult path, she remains hopeful. She cites her sister, Joanna, as her greatest supporter. Joanna turned out to be a great asset to Bia Khalifa's success and has been there from the beginning. "Joanna is everything to me. She's behind everything."
Alongside Joanna, Bia Khalifa is currently focusing hard on her career, her dreams of moving to Spain and venturing out into different genres (reggaeton), and maintaining her social media presence, hoping to expand it. While sharing her story, she emphasizes the importance of courage in hopes of inspiring others who struggle to find their voice and place in this world. Her message to them is simple yet motivational: "Stay strong and never give up on your dreams."
"I know that success doesn't come easy anywhere, but I went through hell and back to get to where I am today. Imagine that you have to deal with being called derogatory names each day just because you are trying to be yourself," says Bia Khalifa. "That's life in Romania. It is incredibly challenging for anyone who strays from the "norm" to find their place here. But most days, I'm above all that. I know where I'm going, and nothing will stop me."