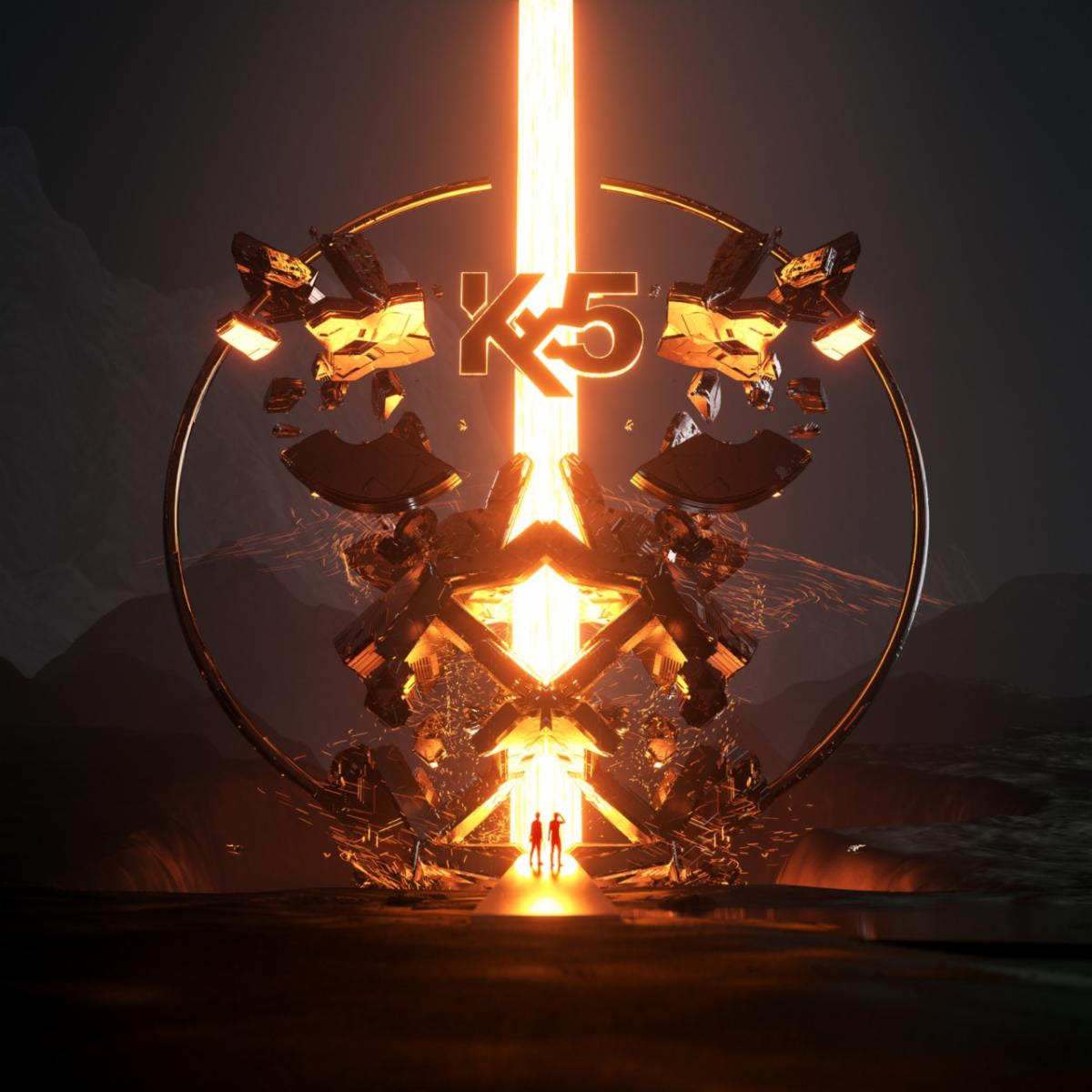 When Kaskade and deadmau5 first partnered on their 2008 smash "I Remember," the pair were leading names in the rapidly expanding electronic music scene that enraptured a generation of music lovers across America.  15 years later, the duo has formalized their occasional collaborations and long-running friendship into Kx5 and celebrate the project with the release of Kx5, their self-titled album today, March 17 via mau5trap/Arkade.
Now it has been a full year since Kx5 was formally announced with the release of "Escape" featuring Hayla.  The debut single carried on the tradition of sleek melodic house music first heard on "I Remember" (and its follow-up "Move For Me"), securing significant Top 40 radio play, charting for 14 weeks and was crowned the #1 U.S. Dance Track of the Year per Mediabase, the #1 Dance/Mix Show Airplay and one of the "50 Best Dance Songs of 2022" per Billboard.  Other notable accolades for "Escape" included #1 songs of 2022 from key players in the genre.  The song also won the "Electronic Chill Track of the Year" from the BBC's Radio 1 Dance Awards and currently it is nominated for an iHeart Radio Music Award for "Dance Song Of The Year" with the winner to be announced on March 27, 2023.
However "Escape" was just the starting point for months of sonic exploration that resulted in releases that are featured on Kx5 like "Alive," with its galloping beat, triumphant synth swells and yearning vocals by The Moth & The Flame (TMTF)- another "Best of 2022" song per EDM.com– "Avalanche" with its dizzying acid line and yearning vocal from James French, "Take Me High," the romantic yet melancholy "When I Talk" featuring Elderbrook, and most recently "Sacrifice," a soaring collaboration with SOFI TUKKER.  With the release of the Kx5 album, the pair turn to newcomers AR/CO for the focus track "Bright Lights," a bright tune for coming out of the last wintery months.  "We wanted to write something as an ode to the end of summer.  We've never met anyone who ever wants that time to end," shares AR/CO. "We wrote 'Bright Lights' last September, in the warm mountains of Montreal. It's a snapshot of the feeling of that time for us both."
Next up find Kx5 headlining Billboard Presents THE STAGE at SXSW tomorrow, March 18 followed by a live stage headlining slot at Miami's Ultra Music Festival March 26, a Chicago appearance at Heatwave Music Festival the weekend of June 10 – 11, followed by Beyond Wonderland at The Gorge in Washington state the weekend of June 17 – 18.