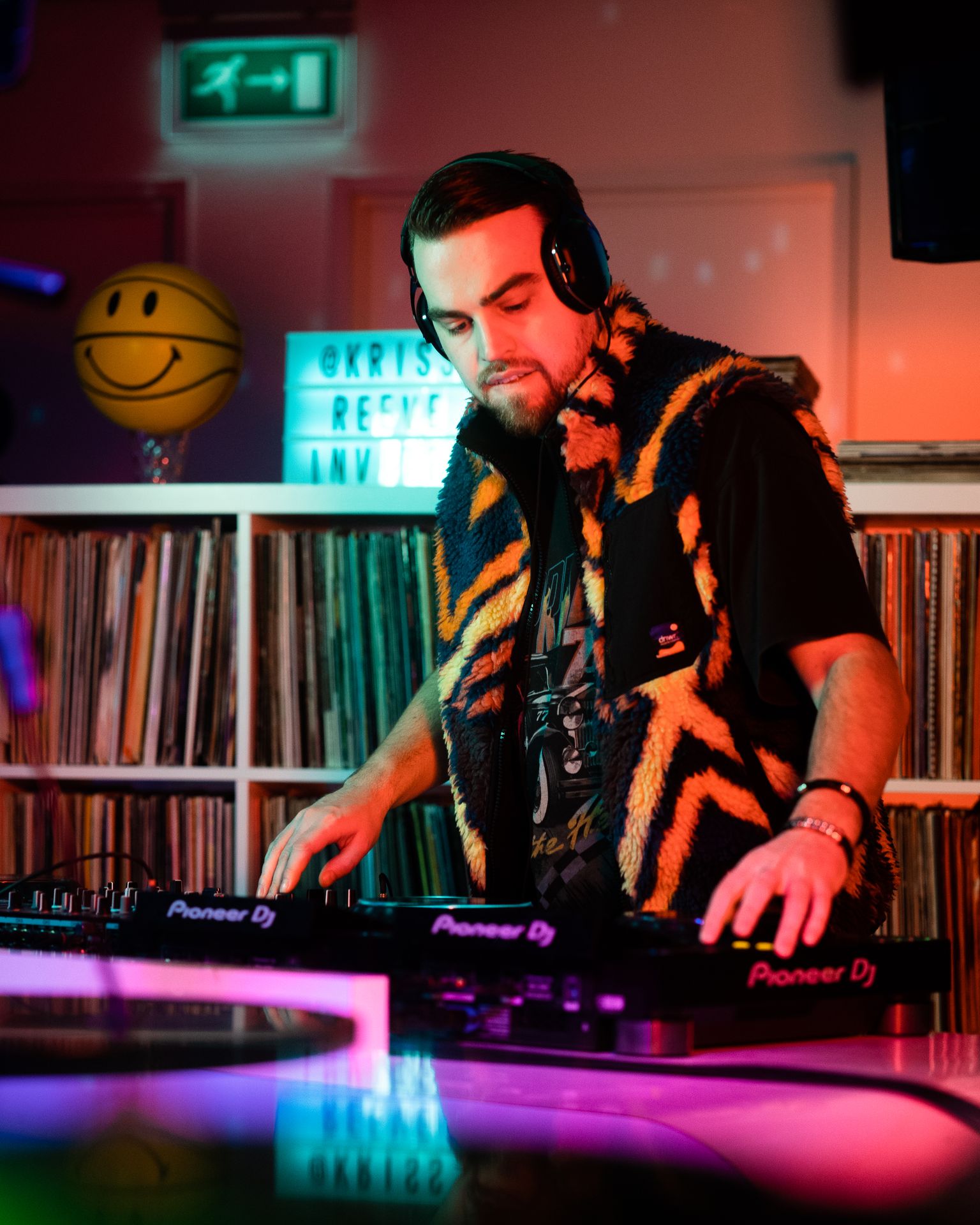 Kriss Reeve, the Dutch DJ and producer, is taking the dance music scene by storm with his unique blend of tech house, bass house, and future house. Known for his lively shows and infectious music, Kriss is now teaming up with Joxion for a collaboration that promises to push the boundaries of bass house. Their upcoming release on Storm Recordings is a remix of Martin Mix's, "Spinning", and is set to be a hit. With Kriss's tracks already supported by big names in the industry and Joxion's experience releasing on NCS, this collaboration is one to watch.
Robbert Vellekoop, better known as Kriss Reeve, is a producer and DJ who has been making waves in the bass house scene. With over 6 million streams on Spotify and recognition from big-name DJs like Don Diablo and Tiesto, Kriss is quickly becoming a household name in the world of dance music. But it's not just his music that sets him apart. Kriss is known for his energetic live performances and his infectious smile, making him a crowd favorite wherever he goes.
So what makes Kriss stand out in a crowded market? It's his unique blend of tech house, bass house, and future house, which he expertly blends into an unforgettable sound that keeps fans coming back for more. In his words, "It combines something recognizable with something new and fresh." His music reflects his diverse tastes and influences, making it impossible to categorize his sound.
But Kriss's latest collaboration with Joxion takes his music to the next level. The two artists have teamed up to release a remix of Martin Mix's, "Spinning", on Storm Recordings, and it's a game changer. The bass house spin on the original is characterized by super catchy vocals, a melodic break, and a hard-hitting bass house drop. With Joxion's experience releasing on NCS and Kriss's recognition on Revealed Recordings, Future House Music, and Storm Recordings, it's no surprise that this collaboration is poised to be a hit.
However, it wasn't always easy for Kriss. For a long time, he struggled with confidence in his own music production and even worked as a co-producer and ghost producer. But after studying the mental aspect of creating art and reading books, he realized that he was just holding himself back. He changed his name to Kriss Reeve and started putting himself out there with his music. With each positive response, his confidence grew.
Kriss's story is a reminder that success takes time and perseverance. He wants to share this wisdom with others and encourage them to "Just make music and have fun." He believes that it's important to stay true to your inner child and not overthink the creative process. He encourages other artists to remember to have fun and enjoy the journey even as they work toward their goals.
In the coming years, Kriss has big dreams for his brand. He wants to tour the world and play on the biggest stages from Tomorrowland to Coachella to Madison Square Garden. With his latest collaboration with Joxion, it's clear that he's well on his way to achieving his dreams. Whether you're a fan of bass house or just love a good party, Kriss Reeve is definitely an artist to keep an eye on.
If you want to stay updated on his latest releases, musical creations, and career milestones, follow him on his website, Instagram, TikTok, SoundCloud, and Twitter.