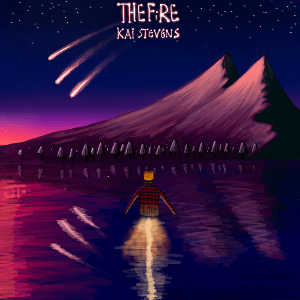 Popular
Kai Stevens Releases New Single "The Fire" [Premiere]
This New Music Friday, upcoming music artist Kai Stevens has just released an impressive new single titled "The Fire." Featuring his very own vocals for the first time, this talented music maker has given you a taste of the true potential that he has through this new masterpiece.
"The Fire" is an angelic new piece that seems to create powerful sentiments as you listen to it. Stevens vocals pair well with the exquisite melody, making it easy to take listeners into an entirely new world. If you are looking for new artists to listen to, then make sure that Kai Stevens is on your list. This new single is sure to sway you into following the work that he has in store for us.
Kai Stevens is a 17-year-old New York-based music producer and instrumentalist who is only a junior in high school. Although he is very young, he has been creating music for the last 7 years. His signature sound is a unique form of melodic dance-pop. Some of his memorable releases include "Train Tracks" featuring Mary Shannon and "Sometimes" featuring Kimmie Devereux.
Stay tuned for more new music by Kai Stevens. Check out the new single below.