With a penchant for eclectic musical productions and environmentalism, has made waves within dance music over the last few years. Following years touring the globe alongside the FoFoFadi animals, Trippy has acquired a fanbase that extends from North America to Asia.
Having reached the pinnacle his career, Trippy Turtle has partnered with Dancing Astronaut to reveal his final venture: the "Last Leg" tour With stops in nearly each major city throughout the US, the Jersey Club producer has planned for an unforgettable last run in his touring glory.
We sat down with Trippy Turtle to discuss the finer details his final dates on the road, the importance adopting an eco-friendly lifestyle and what we can expect post-tour.
---
2017 has been a very busy year for Trippy Turtle, especially in contrast to the lower output the last few years. What inspired you to tackle so many ambitious projects this year? 
I've been sitting on new music for a while and my Family really inspired me to start putting music out again. These crazy animals are always showing up to the studio. A bunch them even helped me write some them, like Pretty Panda's. They helped with "Super Song."
You've stated that your upcoming 2018 tour will be your last, and that you hope to use it as an opportunity to raise awareness about environmental protection and hearing health. Why are these issues important to you? What do you hope to communicate to your audiences about them?
These issues have affected me personally on so many levels. My home, our world's oceans, that shits messed up these days. My grandparents used to have a place down under on the Great Barrier Reef, used to go there all the time as a kid. It's absolutely destroyed now. I used to use so much plastic. I had no idea it didn't break down. Drank plastic bottled water, smoothies in plastic tumblers, chips from plastic bags, sipped from straws, had all my cfees in takeaway cups and always grabbed a lid. Single-use plastic consumption is seriously getting out hand. The stuff I want comes packaged like that, so who are we to think differently when we virtually don't know better? It's time to wake up, people! Plastic could take over 1000 years to biodegrade. I bet you're wondering where all this plastic goes…either on landfills that could be used to plant beautiful flowers and vegetables, or straight into our world's oceans. A recent study indicates approximately 52% turtles worldwide have eaten marine debris. Plastic bags are one the most dangerous pieces rubbish in our oceans, rivers and beaches.
What are you hoping to accomplish artistically/creatively with this last tour?
I finally got to bring all my party animals with me. The whole fo crew – coming out to all the shows, playing with me. This has been my dream since a lil' hatchling. I] never thought fo would get this big that we would be able to take it there. We're bringing the party, we're bring a good time, and we're doing it together as a family.
Can we expect continued studio output from you once you're done with touring? If so, do you think that the separation from the concert environment will change your songwriting?
I don't usually play that many shows anyway, so I don't think it will change my musicianship not playing clubs. I'll definitely still be involved on the musical front. I own a record label, Fadi Records, and almost everything we do is a collaboration with all the animals. I have some demos that haven't made it out into the ocean yet, and I know I'll be in the studio with my crew. Just because I can't tour doesn't mean it's the end the music.
---
Less than a year after re-surfacing from a nearly four-year hiatus and releasing his debut five-track EP, , Trippy Turtle has revealed plans for his final tour set to take place in 2018.
Trippy Turtle has remained fairly active within the last six months, spanning a new EP, a tour and a bass-heavy Halloween remix compilation, which was released on his own FoFoFadi Records. While it may appear as though Trippy Turtle was only just getting started, parting ways with touring has been on the Jersey Club producer's mind for quite some time. In an effort to raise awareness surrounding environmental protection and hearing health, the Last Leg tour has partnered with EarPeace, Dancing Astronaut and Electric Family.
Dancing Astronaut readers will gain special access to a pre-sale starting Friday, December 8 with the password "DancingAstronaut".
---
FoFoFadi Records have just released a colorful remix compilation themed for Halloween. It features a major part the FoFoFadi crew, with their alliterative aliases and abundance musical talent.
The four-track compilation leans heavily towards thick, hip-hop inspired tunes, a fact that is extremely evident from the first notes Faded Fox's distinctly 90s remix. This tantalizing trend sticking to bass-heavy clearly continues over the course the collection, as  , , and   himself all chime in with ravishing, remixed renditions each other's work, which makes for an intriguing listen — especially for bass music fanatics.

---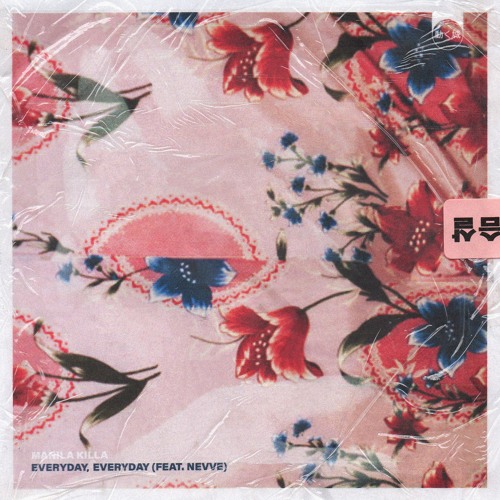 Manila Killa – Everyday, Everyday (feat. Nevve)
A new year means some awesome new music. And Manila Killa is definitely not one to disappoint. From kicking f 2018 with some stellar performances at Holy Ship! to this first release the year, he is definitely starting f strong. For this first track he's teaming up with vocalist Nevve, who has been on a hot streak lately with recent releases with the likes DROELOE and Robotaki.
'Everyday, Everyday' is the perfect example the magic that can happen when a vocalist's sound meshes beautifully with an artist's style. And the resulting track in this case is definitely something special. The track just dropped on Moving Castle so give it a listen and be sure to grab your own copy in the link below.
Manila Killa – Everyday, Everyday (feat. Nevve) |
---