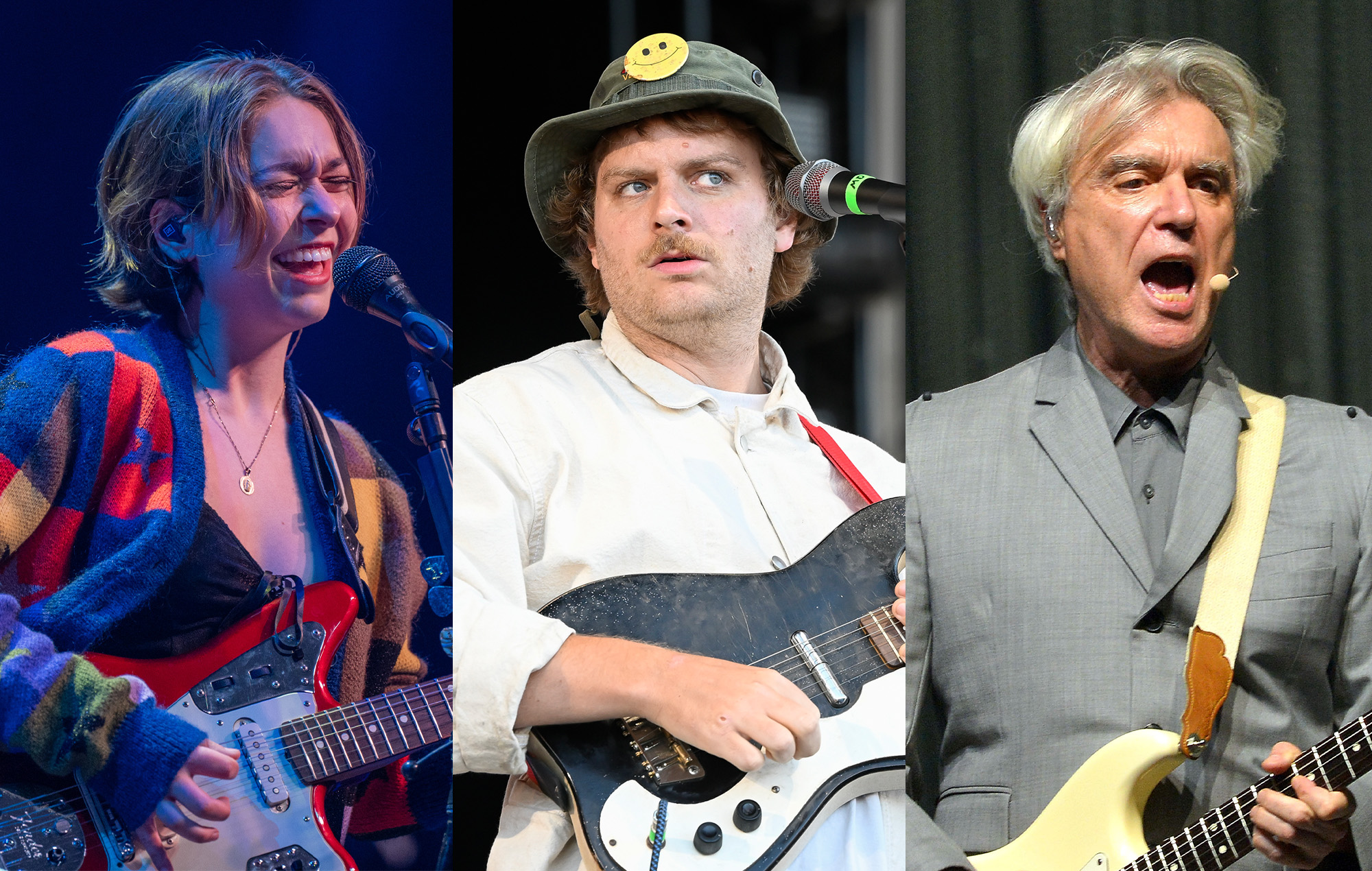 Music Interview
Watch Snail Mail and Mac DeMarco cover Talking Heads' 'This Must Be The Place' at Valentine Fest
For the fourth night of her Valentine Fest residency in Baltimore, Snail Mail (aka Lindsey Jordan) linked up with Mac DeMarco to cover Talking Heads' 1983 classic 'This Must Be The Place (Naive Melody)'.
The cover ended Jordan's show at the Ottobar on Monday (February 13); it was her fourth consecutive night performing at the 350-capacity venue – a local spot of hers – with the fifth and final gig taking place last night (February 14). As well as DeMarco, she was joined by a group of her and her band's friends, who sung along and played additional instruments like shakers and a cowbell.
It followed a playthrough of 'A Cuckhold's Refrain', the joint single Jordan and DeMarco released – under the moniker of Peppermint Patty – last September. Earlier in the night, too, Jordan and her band covered Ride's 1990 track 'Vapour Trail'.
Have a look at fan-shot recordings of the two covers, then see the full setlist from the night (via setlist.fm) below:
[embedded content]
[embedded content]
1. 'Headlock'
2. 'Golden Dream'
3. 'Thinning'
4. 'Speaking Terms'
5. 'Heat Wave'
6. 'Automate'
7. 'Ben Franklin'
8. 'Glory'
9. Madonna
10. 'C. Et Al.'
11. 'Vapour Trail' [Ride cover]
12. 'Pristine'
13. 'Valentine'
14. 'Static Buzz'
15. 'A Cuckhold's Refrain' [with Mac DeMarco]
16. 'This Must Be The Place (Naive Melody)' [Talking Heads cover, with Mac DeMarco and friends]
During the second night of her Valentine Fest last Saturday (February 11), Jordan linked up with Soccer Mommy to cover 'I'm With You' by Avril Lavigne.
The five-night event was titled for Jordan's second album as Snail Mail, 'Valentine', which arrived last November via Matador. The album featured singles like 'Ben Franklin', 'Madonna' and the title track, and earned a five-star review from NME's El Hunt. In her write-up, Hunt called the record "expertly curated" and opined that every song on it "feels like a fully-realised gem".
When she announced her Ottobar residency last November, Jordan said of its gravity: "It's been almost five years since I've played my hometown, so we're playing five nights of shows, leading up to Valentine's Day, with a surprise band (or two) every night, curated by me. We tried to do this last year, but had to cancel for surgery! Feels worth the wait. I'll see you at the Ottobar."
The venue itself holds some significance for Jordan: she played her second-ever Snail Mail show at the Ottobar in 2015, and performed there four more times over the following two years. Her last hometown show was in July of 2018 – just a month after she released her debut album, 'Lush'.