Music Interview
Survivor of Morbid Angel roof collapse describes ordeal of being trapped
A number of fans who survived the roof collapse at Morbid Angel's Illinois gig last week have described the ordeal of being trapped and then rescued.
Just after 7:45pm last Friday evening (March 31), severe storm conditions caused the roof at the Apollo Theatre – a century-old venue in Belvidere, Illinois – to cave in on itself, killing one man, Fred Livingston Jr, and injuring a further 40 concertgoers.
Speaking to CBS 2, Daniel Barac described the terrifying incident in an interview conducted from his hotel room in Madison, Wisconsin.
"I heard a big crack, and then I started running – and then that's when the whole roof came down on me and other people," he said.
"It kind of hurt, but then once I was stuck under there, then it really hurt — because I was just trapped underneath all this heavy debris in rubble and old bricks, and the old roof," he added. "I could still see through like a little space in the debris, and I could still stick my hand out. But I couldn't move either."
Another survivor, Dylan Crone, told ABC 7 Chicago: "I don't even know how I made it out. As soon as I felt pain and started yelling for help, I said there was still a chance that I can make it through this. I was in front left center of the stage, so right where the main part of the building fell, I was right there. It just immediately crashed on me, and I was out like light."
Victoria Bella, who was in the front row of the crowd at the time, added: "I remember going to turn to run away and something hit me in the head, and the next thing I knew I was unconscious. And, the last thing I remember was a paramedic scooping me up and taking me to an ambulance."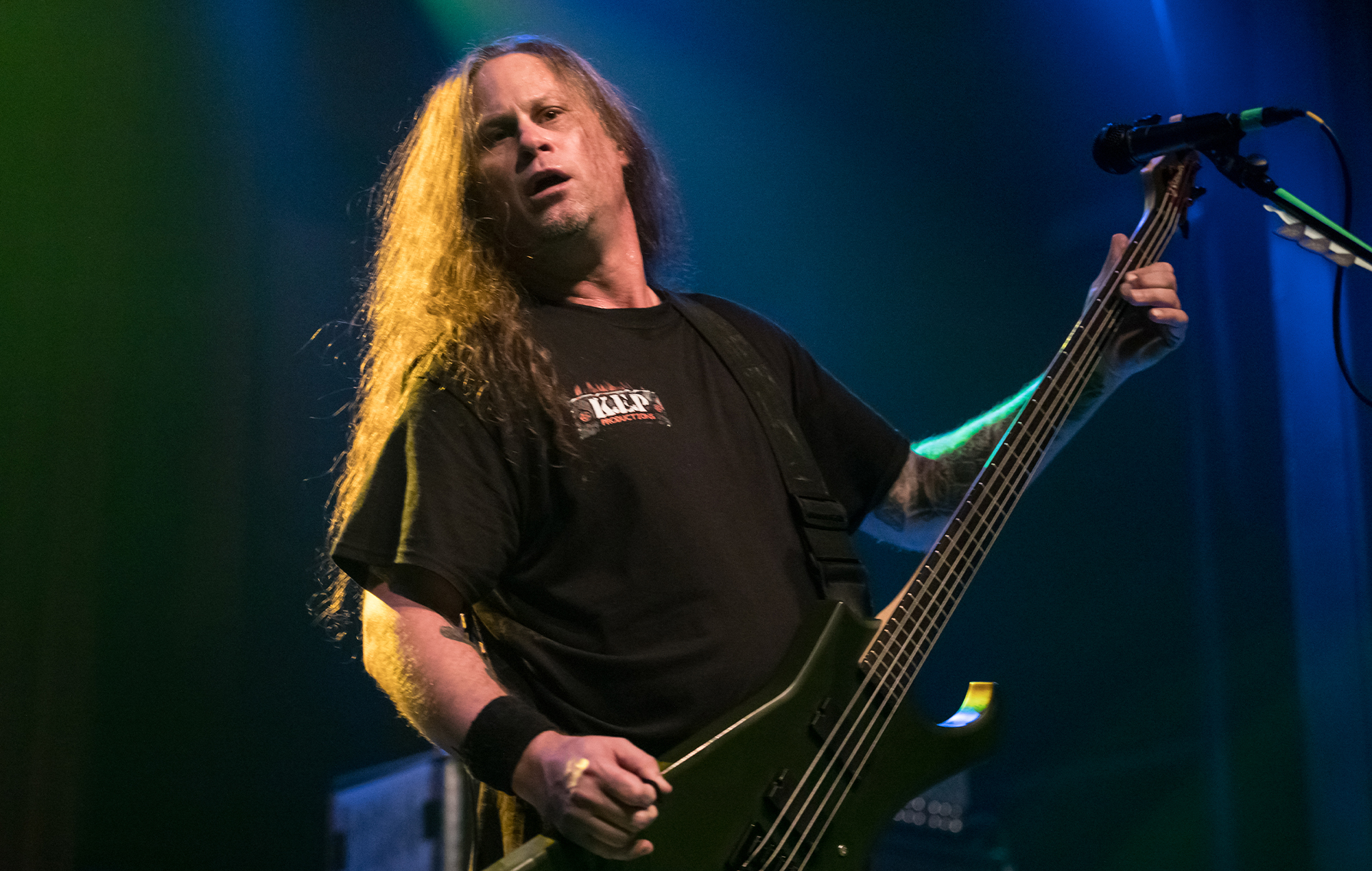 This week, the family of Livingston launched a crowdfunding campaign to cover "the costs that come along with losing a family member".
Livingston's fundraiser was set up by his niece, Brittany Mills, who wrote in a statement shared alongside it: "Our family still cannot comprehend this unexpected tragedy and we are asking for donations to help with the costs that come along with losing a family member. On behalf of our family, we greatly appreciate any support that can be offered to help get us through this tough time."
The family are still accepting donations, which can be made here.
Additionally, a separate fundraiser has been started for a woman named Michelle, who reportedly broke her spine, wrist and 10 ribs – and suffered a "huge" laceration to the back of her head – as a result of the Apollo's roof collapsing. According to Stefanie Mattingly, who launched the campaign, Michelle "will be getting surgery and will be out of work and in recovery for an extended period".
Fans can donate to Michelle's fundraiser here.