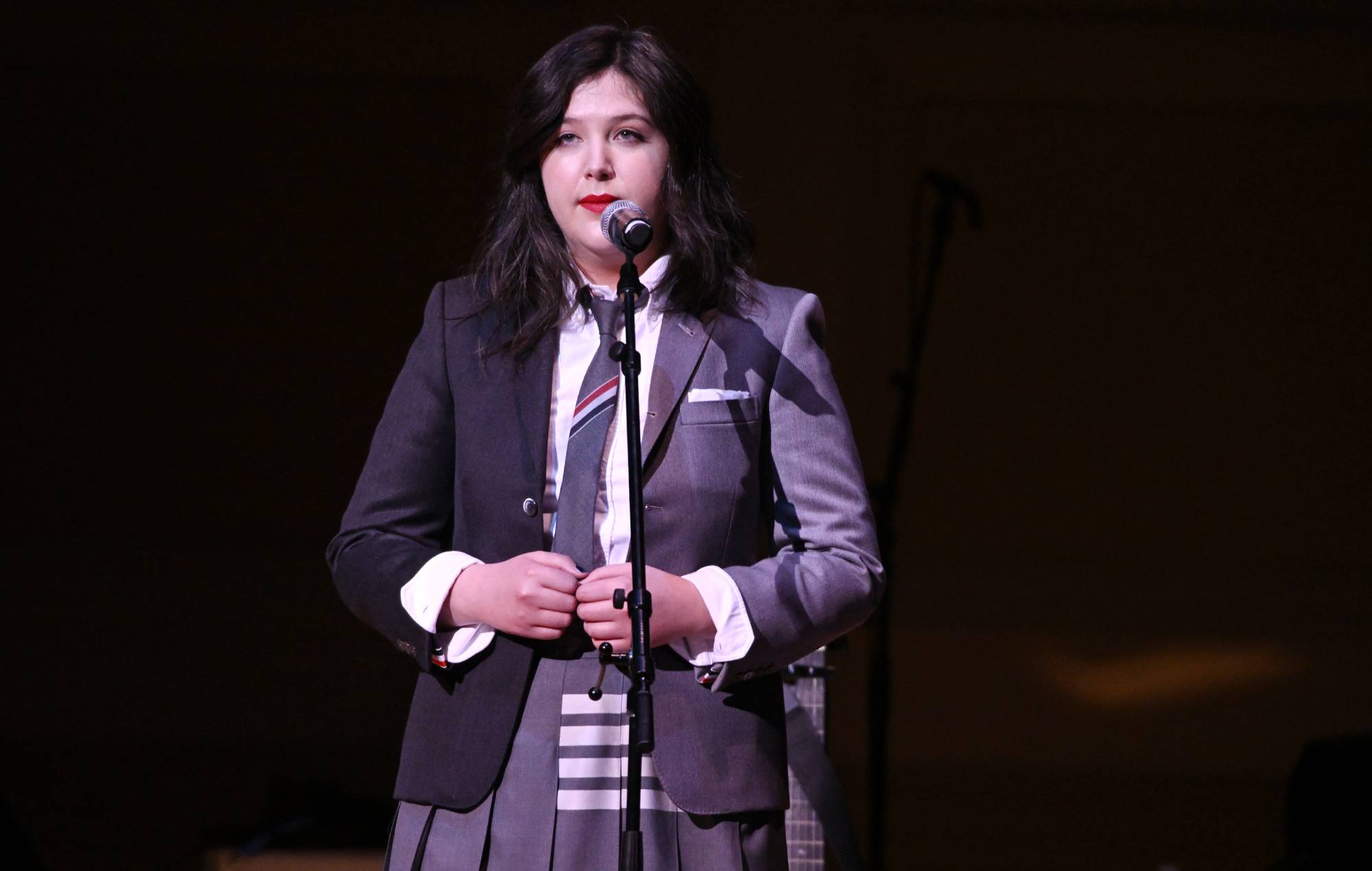 Music Interview
Lucy Dacus debuts 'Night Shift' music video five years after song's release
Lucy Dacus has finally given 'Night Shift' the visual treatment, five years after it was released.
The fan favourite track is lifted from her 2018 album 'Historian'. Incidentally, its chorus contains a reference to an event happening in five years: "You got a 9 to 5, so I'll take the night shift / And I'll never see you again if I can help it / In five years I hope the songs feel like covers / Dedicated to new lovers."
Dacus had previously told NPR that the track song was "the only break-up song she'd even written", adding: "For a long time I didn't believe expressing this sort of negativity was productive, but it's less productive to resist the truth of a situation. It's a hopeful song."
The video sees Dacus working at the front desk of a venue where a Wizard of Oz themed party is taking place. The visuals also feature an appearance from Yellowjackets' Jasmine Savoy Brown, who is dressed as a witch.
Check out the video for 'Night Shift' below:
[embedded content]
Dacus' debut album with Phoebe Bridgers and Julien Baker as part of Boygenius, 'the record', will land on March 31. The album has been preceded by the singles 'Not Strong Enough', 'Emily I'm Sorry', '$20' and 'True Blue'.
Last week, the supergroup came together for their first live performance in four years at the annual Tibet House Benefit concert at New York City's Carnegie Hall. There, they gave 'Not Strong Enough' its live debut, as well as the as yet unreleased song 'Cool About It'.
This summer, Boygenius will be playing their first ever shows in the UK, including an outdoor show at London's Gunnersbury Park, two nights at Halifax's Piece Hall and an appearance at Edinburgh's Connect Festival. You can see the full list of dates below and buy your tickets here.
AUGUST
20 – London, Gunnersbury Park
22 – Halifax, Piece Hall
23 – Halifax, Piece Hall 
27 – Edinburgh, Connect Festival