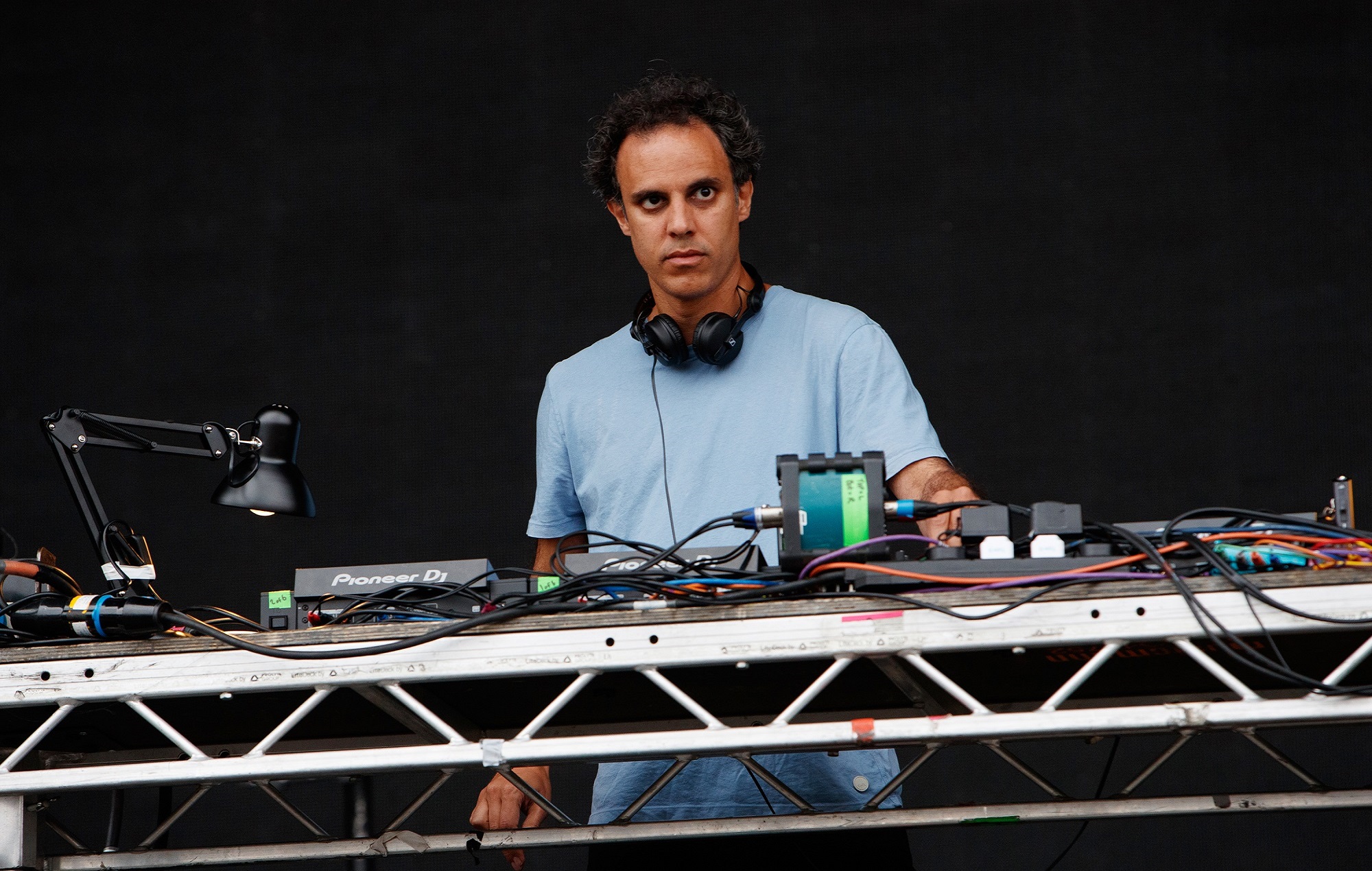 This past weekend, Four Tet stepped up to close out Coachella alongside Fred Again.. and Skrillex. Now, he's premiered a new track, 'Three Drums'.
Released last night (April 26), the sprawling eight-minute cut is a stark contrast from the high-adrenaline set at Coachella. 'Three Drums' is a dreamy, snyth-laden track that features live drum tracks.
Listen to Four Tet's 'Three Drums' below.
[embedded content]
Four Tet – real name Kieran Hebden – teamed up with Fred Again.. and Skrillex for a last-minute set to close out Coachella Weekend 2 after original headliner Frank Ocean pulled out due to injury.
They were billed as TBA on the Coachella line-up, playing the closing set on Day 3 of Weekend 2 after Frank Ocean's replacement headliners Blink-182.
The trio's Coachella set was an eventful one, with Four Tet trolling the crowd, dropping HOL's 'Country Riddim' seemingly out of nowhere multiple times. Other unexpected tracks that made their way into the set were Carly Rae Jepsen's 'Call Me Maybe', Miley Cyrus' 'Party In The U.S.A and Taylor Swift's 'Love Story'.
Prior to their closing set at Coachella, Skrillex, Fred Again.. and Four Tet last performed together at New York's Madison Square Garden, selling out the surprise show within minutes. Before that, they played three last-minute shows in London in January.
Frank Ocean's headlining set for Weekend 1 was met with mixed reception and controversy. Just hours before Ocean was scheduled to take the stage, it was announced that his set would not be livestreamed for fans watching from home, causing an uproar online.
Frank Ocean took to the stage an hour later than scheduled and had to cut his set short after being informed that he had run out of time. This resulted in the festival breaking its approved curfew, contributing to a fine of over $100,000. Check out fans' mixed reactions to Ocean's set here.