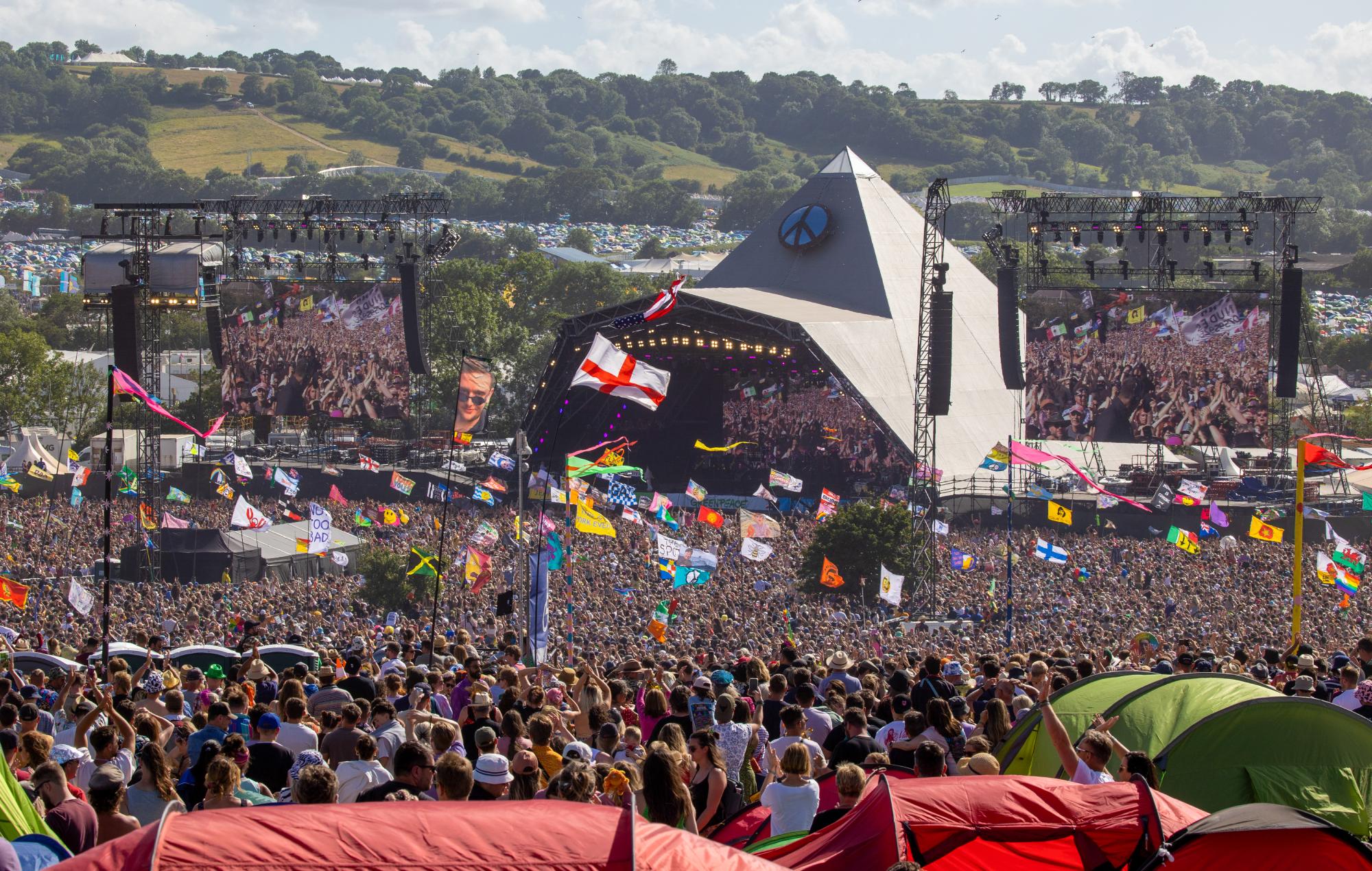 The 2023 instalment of Glastonbury is fast approaching — with a combination of sunny and wet weather on the horizon. Check out the early weather forecast for the festival here.
This year's edition sees the iconic event make its return to Worthy Farm, and will feature headline performances from the likes of Guns N' Roses, Elton John, and Arctic Monkeys, alongside the likes of Lizzo, Lana Del Rey, Måneskin, Fred Again.. and Cat Stevens, Manic Street Preachers, Wizkid, Lil Nas X, Chvrches and The War On Drugs and more.
Mystery also surrounds the identity of mystery Pyramid Stage band The Churnups — predicted to be a surprise appearance from Foo Fighters. Check out the full line-up here.
Those set to arrive at the festival next week can expect some relatively mixed weather conditions, with cloudy, sunny, wet and stormy conditions all seeming to be on the horizon.
See the latest forecast according to AccuWeather below.
Wednesday, June 21: Sunny weather with frequent cloudy intervals. Highs of 22° and lows of 13°
Thursday, June 22: Considerable cloudiness throughout the day with a strong chance of showers in the afternoon. Temperatures reaching peaks of 23°, and lows of 12°
Friday, June 23: Cloudy throughout the day with light showers in the afternoon. Highs of 23°, while and lows could reach 16°
Saturday, June 24: Cloudy and warm weather throughout the day, with the possibility of a thunderstorm in the area. Temperatures peaking at 24°, with lows of 16°.
Sunday, June 25: Mostly sunny with some cloudiness and light rain throughout the day. Highs of 23°, but predicted to hit lows of 13°
Last week, it was revealed that Arcadia is set to run exclusively on renewable energy at this year's festival, and that the iconic Spider sculpture will be returning to the area. The Chemical Brothers, Skepta, Floating Points, Daphni, Dubkasm, Plastician and more will all play in the spider across the weekend. Find the full list of artists here.
Earlier this month, the BBC announced details of its coverage of the 2023 festival, while the full line-up and stage times were also recently shared, with new names added including Queens Of The Stone Age and Rick Astley.