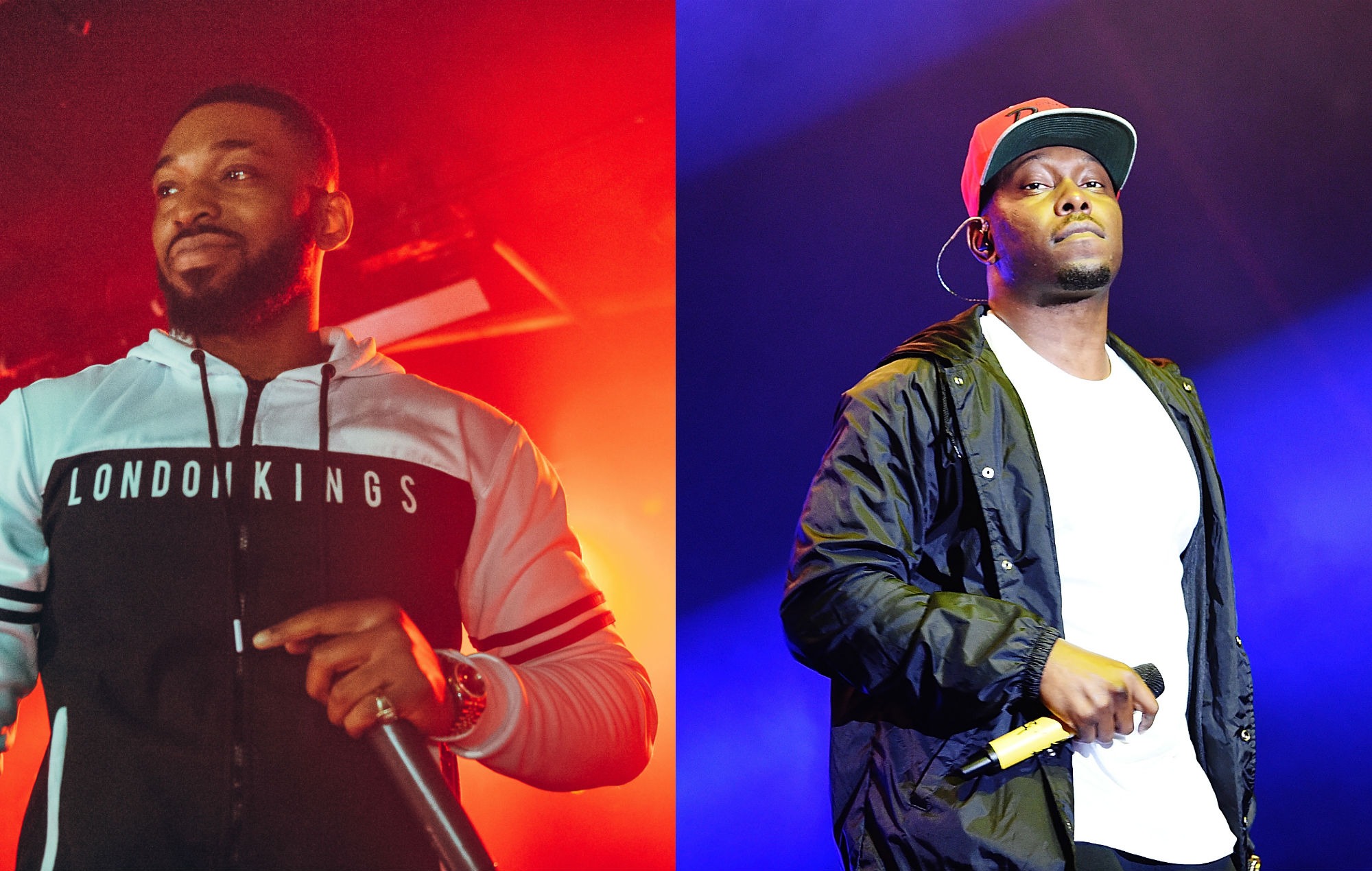 Music Interview
"Grime is music that broke the system": Dizzee Rascal and Big Tobz on being pioneers of UK rap
Dizzee Rascal took grime from the underground to worldwide status; Big Tobz is a UK rap veteran with years still ahead of him (having gone viral with tracks such as 2015's 'Uno My Style', the 29-year-old has racked hundreds of thousands of views form his loyal fanbase). The two east Londoners have had a little time away from the limelight, but they came back earlier this year with 'Smoke', a fun, upbeat trap song with a little bounce, proving we can expect a lot more music from these pivotal figures of rap. The duo sat down with NME to talk grime, their experiences with the media and what comes next.
Do you both think of yourselves as pivotal figures in UK rap?
Tobz: "I want to be humble but… yeah. I feel like of my generation, I was the first one to be smacking out millions of views and go viral. The college kids were fucking with me. I definitely played a role in the scene."
Dizzee: "Tobz is a pioneer, originator, hard worker, innovator, student."
Tobz: "You've always got to be a student of the game, too."
Dizzee: "And studying the past. I go on YouTube and there's a series called Top 2000 a gogo [a Dutch YouTube series explaining how some iconic pop songs came about]. Iggy Pop talks about how how he made 'Lust For Life', what it's about and why. I sit there and watch them like, 'Rah, OK – that song was just an accident'."
How did the single 'Smoke' come about?
Tobz: "I hit up Dizzee and sent him another song he wasn't feeling. The next day, I had gone in the studio with 'Smoke' and I laid it down. For us, it was a sick beat, laid it down – boom! You have 'Smoke'. I grew up listening to Dizzee, wanting to wear the same jackets and hats as him. For him to be on a track with me was deeper than rap."
With police traditionally shutting down grime shows, did you feel authorities and the media were against the genre from the start?
Dizzee: "The history of Black British music has always been weaponised. Before grime or drill was out, reggae was the grime of its day. There's a great documentary called Reggae Britannia – you should watch that. It'll show you that this has all happened before."
Tobz: "If something's anything to do black culture, the media is against it. They saw grime as a black thing and I feel like they're against us anyway. So that's why they [report grime, and other urban genres negatively]."
Dizzee Rascal: "Grime is music that broke the system. It was always illegal. It was playing through illegal radio, raves were put on by guys doing illegal stuff, and grime stars were teens that didn't go through the BRIT school. But at its heart it was fun. I don't think journalists had anything personal to say about it because they weren't at grime raves. [The criticism] was the clickbait of its day."
How did you feel about Dave's BRITs performance and its message addressing the current political climate?
Tobz: "I think Dave is so brave."
Dizzee: "It was amazing for me. But that song was amazing already. Putting it out as a single was brave. Then to sit across from [pianist Frazier T Smith] at the BRITS, using technology to make the top look 3D – I've never seen one before. The performance was a simple performance; a perfect live one-take. It made me put him up there as a world-class artist."
Is grime underrated by young rap fans? Aitch said in an interview that "no one younger than me is bothered with grime"
Dizzee: "It depends on which one we're talking about – there have been a few [waves of grime] while I've been out. It might not matter as much to younger people as it did with my generation because grime started with us. Young people can relate to drill because they watched that happen. Yet you've got someone like Yizzy, who's 19 [and a grime artist], so there is a section that do love it."
Finally, what are you guys working on at the moment?
Tobz: "I'm dropping my new mixtape ['Issa Vibe', out today]. It's a crazy mixtape – crazy vibe, crazy features and 15 tracks. I'm very pleased with this project. There's a lot of growth since because since my last one, 'Still Winning',  in 2018."
Dizzee: "For me it's the album. I'm dropping an album this year. I'm doing a lot of the production, so it won't sound like anything out there on purpose."
Tobz: "Little do people know that Dizzee's a bad boy producer."
Dizzee: "It's mad that so many people don't know what I did. 'I Luv U' [his 2003 classic], all the early grime stuff – I produce a lot of those tracks. So it's good to get back to that. I've been working with lots of great people, too. When it drops, people will go mad."