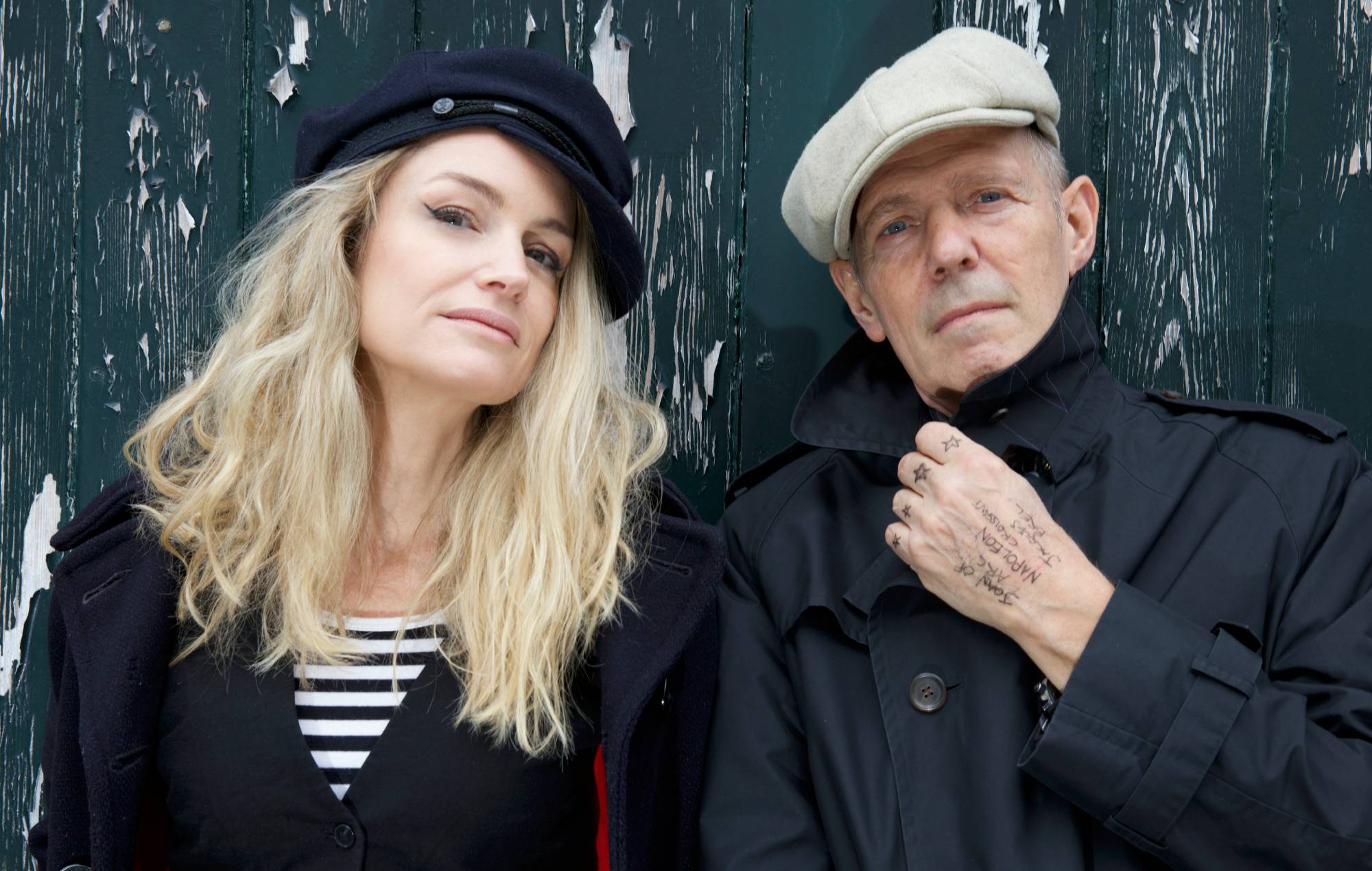 Music Interview
Galen Ayers and Paul Simonon announce new project and debut album
Paul Simonon, bassist with The Clash, Gorillaz and The Good, The Bad and The Queen, has teamed up with singer-songwriter Galen Ayres for a new project.
The pair are set to release their debut album, 'Can We Do Tomorrow Another Day?', under the name Galen & Paul, on May 19. The album comprises a collection of bilingual duets, with both singers singing in English and Spanish, in which they explore a variety of European music cultures.
Per a press release, the album began coming together in lockdown, which Simonon spent in a Mallorcan fishing village writing music and painting. As COVID-19 restrictions lifted, he began working with local musicians and busking in front of cafes in Palma. He ended up spending 18 months there, and returned to London to work on his ideas further with Ayers.
The album announcement coincides with the release of its lead single, 'Lonely Town' – check it out below.
[embedded content]
Simonon said: "I remember how when I was in The Clash, our manager Bernie Rhodes would tell us that Andrew Loog Oldham locked Mick Jagger and Keith Richards in their kitchen. He said, 'I'm not letting you out until you've written a song.' That's effectively what Galen and I did. We would spend every evening writing yet another song."
Ayers added: "What I came to realise pretty early on, is that on many occasions we would finish a song but I'd be left with a niggling feeling. I'd say to Paul: 'I know everybody loves this, but I think it needs something more.' And he'd say, 'Me too.' And we'd go back to our writing table until we were both satisfied. And that's why I'm so confident about our collaboration, that I know we have that. So the sky is the limit."
'Can We Do Tomorrow Another Day?' tracklist:
1.'Lonely Town'
2. 'It's Another Night'
3. 'Hacia Arriba'
4. 'Room At The Top'
5. 'No Es Necesario'
6. 'I've Never Had A Good Time…..in Paris'
7. 'The Lighthouse Waltz'
8. 'Esmeralda'
9. 'Mi Camino'
10. 'A Sea Shanty'