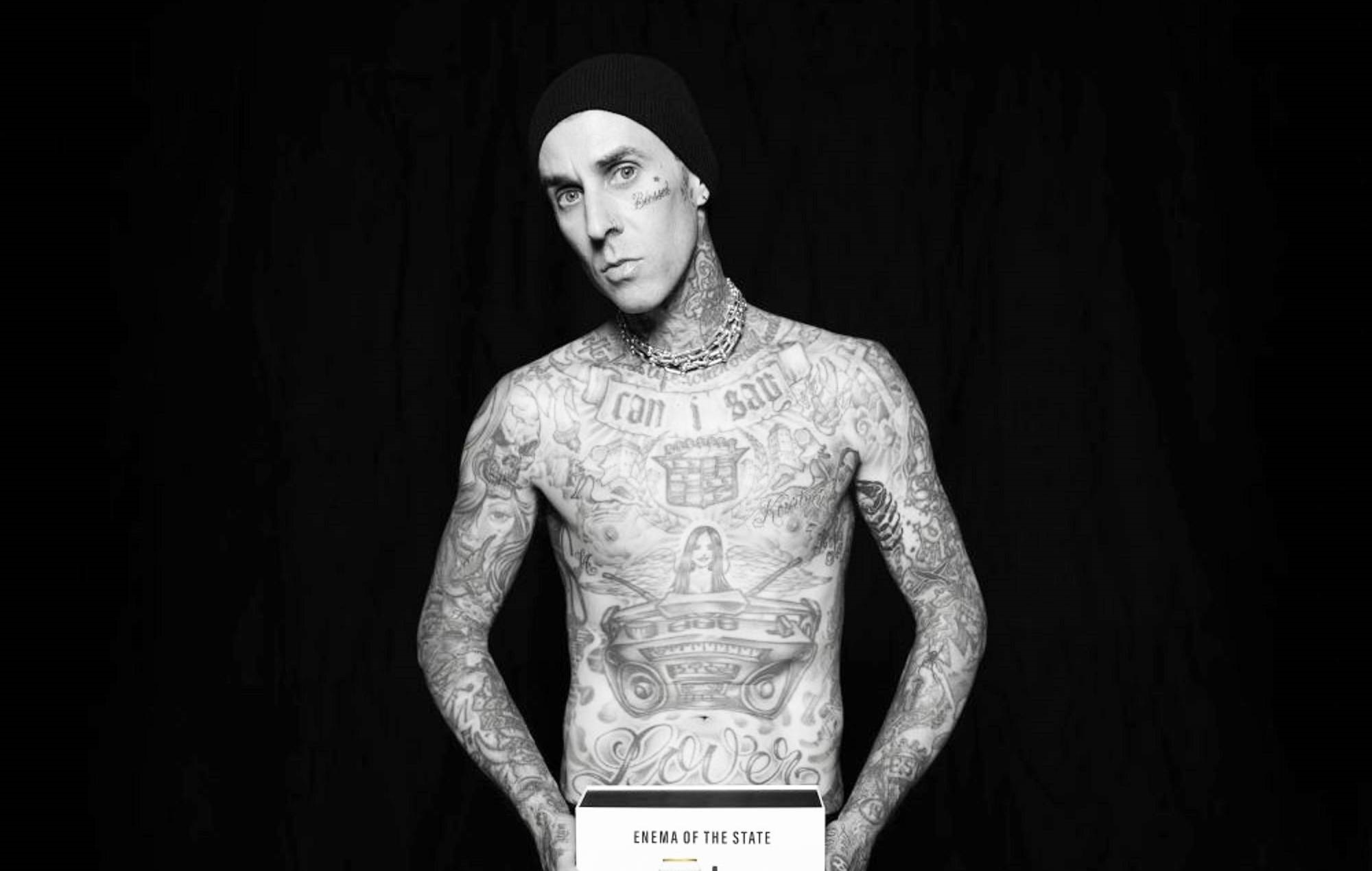 Blink-182's Travis Barker has launched his very own luxury enema kit.
The drummer has teamed up with with canned water company Liquid Death to sell the product.
The limited-edition collectible kit, a nod to the band's 1999 album 'Enema Of The State', retails at $182 (£146) and contains a can of Liquid Death mountain water signed by Barker and an enema bulb.
Barker, has also shared a video in which he jokes: "What's my secret? How did I marry the woman of my dreams? How have I had such a successful career in music? I use Liquid Death mountain water. In my asshole." You can view the video below.
[embedded content]
An enema is an injection of fluid into the lower bowel by way of the rectum. The word enema can also refer to the liquid injected, as well as to a device for administering such an injection.
But unlike a real enema, the listing for the product states: "Enema Of The State a limited edition collectible adult art piece and not intended for use as a real medical device. Enema Of The State should never be placed in or near your butthole without consulting a doctor first. Also, you should not place it in or near your friend's butthole without consulting them or their doctor first."
Meanwhile, Blink-182 headlined the final day of Coachella 2023 earlier this week following their second performance at the Californian event. Both shows were their first time playing live since reuniting with Tom DeLonge.
Not only were the pop-punk trio a last-minute addition to the lineup of Coachella 2023, they were also announced at the last moment as headliners for the final day of the festival.
Originally, Frank Ocean was set to perform the slot but confirmed last week (April 20) that he would be pulling out due to a leg injury.
Later this year, the three-piece will bring the tour to the UK and Ireland. The dates will kick off with a performance in Glasgow (September 2), before hitting cities including Belfast, Birmingham and Manchester. Two slots at London's O2 arena are also scheduled, set for October 11 and October 12. Find remaining tickets here.