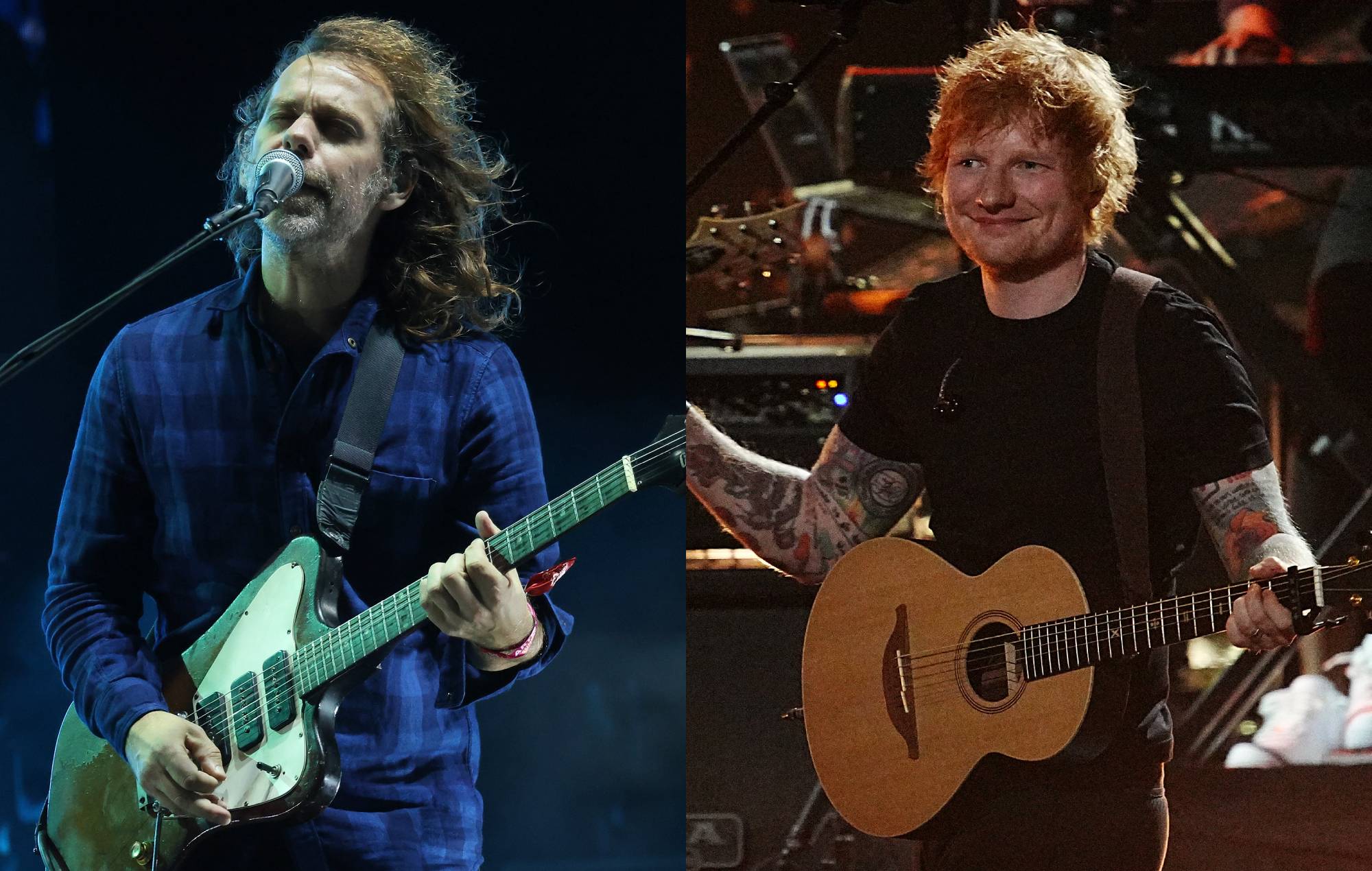 Music Interview
Aaron Dessner to play "special" New York show with Ed Sheeran
Aaron Dessner of The National has announced a "special" New York show with Ed Sheeran.
The pair will be playing at the King's Theatre in Brooklyn on April 10 alongside a live band. They are set to perform Sheeran's forthcoming album '-' in full, meaning the audience at that show will be the first to hear the unreleased songs on the record. The album isn't due out until May 5.
Dessner confirmed the news on Instagram, sharing a black-and-white photo of himself and Sheeran with the caption: "Pleased to announce that I'm playing another special show at Kings Theatre in Brooklyn on April 10th with @teddysphotos and our amazing band. We'll be playing Subtract all the way through 🙏🎶"
You'll be able to find tickets to the show here.
Dessner teamed up with Sheeran on writing and production for the LP. In a post on social media earlier this month, , Dessner recalled how he was first introduced to Sheeran when he helped produce his collaborative song with Taylor Swift, 'Run', from 'Red (Taylor's Version)'.
"It was special for me to hear two old friends singing together and bringing the past to life — and an interesting way to meet someone, working on music remotely first before actually meeting in person," he wrote.
Later, Dessner and Sheeran met up for dinner in New York City where they "talked at length about music and life". The message continued: "It felt so relaxed and as if we already knew each other. Thinking about Ed's music, I realised I was hearing things in my head I thought we could explore, musical ideas that would allow for more space and bring out what I admire about his guitar playing and incredible voice.
"I spent some time sketching these ideas and shared a folder with Ed. A few months later in the winter of 2021, he started writing to them and sending sometimes multiple song ideas a day, inspired by a very difficult period he was going through in his life. I could really empathise with what he was feeling and was eager to help realise these songs."
Dessner and Sheeran then reunited in January 2022 to continue working on music, and "finished over 30 songs together in a week", 14 of which make up the forthcoming '-'.
Earlier today (March 24), Sheeran released a music video for 'Eyes Closed', the lead single off '-'. In the video, he is followed around by a fluffy blue creature that only he can see, which represents grief.