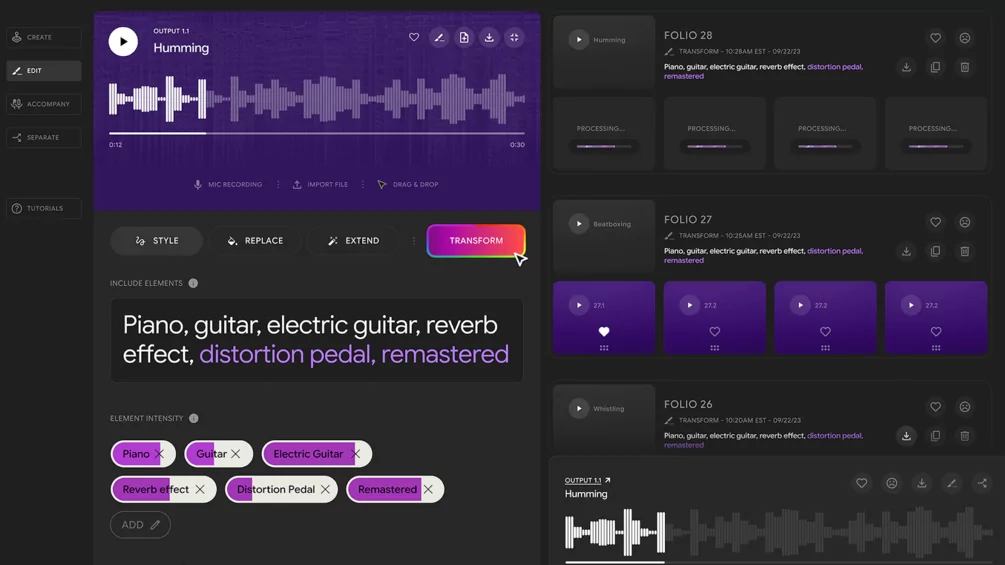 Latest
YouTube launches AI tool that lets creators sing in the voices of famous artists
YouTube has launched an experimental new AI feature called Dream Track. The new platform, powered by a new model called Lyria, allows certain users to create pieces of music using AI voice clones of famous artists.
The music is created using text-based prompts similar to those seen on Stability Audio and OpenAI's Dall-E platform, and music clips will be no longer than 30 seconds. Users can type in the style of music and theme of the lyrics, as well as select the artist they'd like to 'sing' as, from a list including John Legend, Charlie Puth, Sia, Charli XCX, Demi Legato, T-Pain and more.
YouTube's parent company Google also said they've launched a new watermarking technology called SynthID that will track all the outputs of Dream Track, ensuring they're not used elsewhere.
Dream Track is the first of a series of new AI products on the way from YouTube. Speaking about these in a shared statement, Lyor Cohen, YouTube's global head of music, and Toni Reid, VP of emerging experiences and community, said, "Combined, these experiments explore the potential of AI features to help artists and creators stretch their imaginations and augment their creative processes. And, in turn, fans will be able to connect to the creatives they love in new ways, bringing them closer together through interactive tools and experiences. All of this will help us iterate and enhance the technology, informing applications for the future."
AI continues to be a divisive topic in the music industry, with conflicting surveys outlying the split among music makers around how to adopt the technology in their creative process.
Recently, Waves also launched their own cloud-based AI mastering service, while LANDR launched an AI mastering plugin. Apple, too, added AI mastering to the latest version of Logic Pro on macOS and iPad.