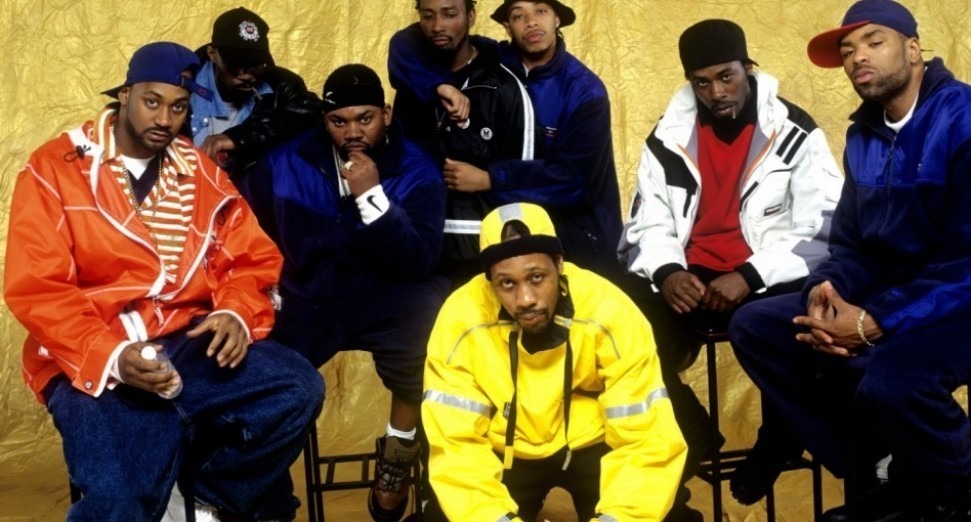 Latest
Wu-Tang Clan unveil charity hand sanitiser, "Protect Ya Hands"
News
Wu-Tang Clan have launched their own brand of hand sanitiser, "Protect ya hands".
The product is part of "A Better Tomorrow", a new collection from the legendary hip-hop group raising funds for several Ottawa-based charities: the Ottawa Food Bank, Ottawa Mission and the Children's Hospital of Eastern Ontario.
A play on the title of their 1993 breakthrough track 'Protect Ya Neck', the hand sanitiser is one product in a line that also includes an Ottawa x Wu-Tang Clan shirt, and a Korean meal kit in partnership with Pure Kitchen. 
The initiative was inspired by a donation made by Wu-Tang Clan to the Ottawa Food Bank in April, which spurred legions of fans to donate a total of $280,000 to the charity. Learn more about A Better Tomorrow and how to donate / get your own bottle of Protect Ya Hands here.
In March, Wu-Tang Clan shared a printed guide on how to "Protect Ya Neck" amid the coronavirus outbreak.  
 

 

 

View this post on Instagram

#protectyahands with our hand sanitizer collaboration with @jusu. For each hand sanitizer purchased another is donated to the @ottawamission a homeless shelter in Ottawa. Additional profits will also be donated. Confused about our collaboration with Ottawa? Click the link in bio to learn more.