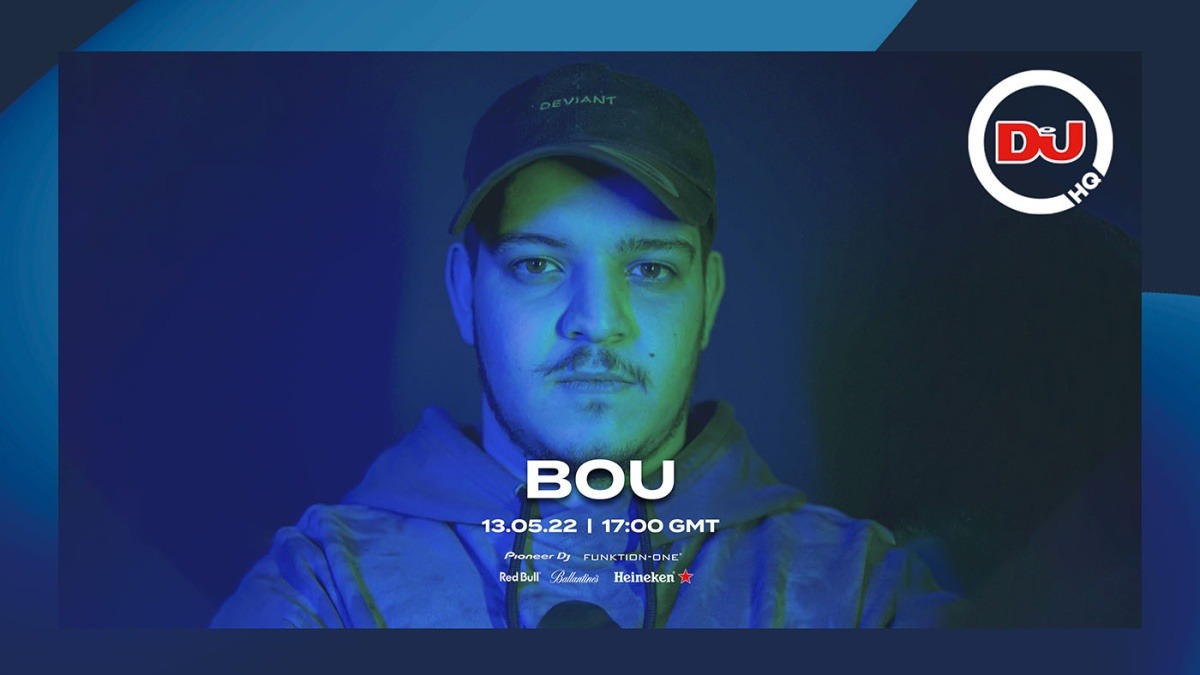 Latest
Watch Bou live from DJ Mag HQ, this Friday
This Friday (6th May) we welcome Bou to DJ Mag HQ for a 60-minute livestream.
To say Bou is in high demand right now would be an understatement. Recent years have seen the Manchester DJ and producer become one of the biggest and brightest new stars in drum & bass. He's a regular in the No. 1 spot on Beatport thanks to tracks like 'Veteran VIP' for Souped Up and all three of his singles on his own Gossip label. He sold out his debut headline show at London's E1 in March and is due to play everywhere from Parklife and Tomorrowland to Glastonbury and Lost & Found festival this summer.
You can sign up to attend Bou at DJ Mag HQ for free here, or tune in below from 17:00 (GMT).
We'll be announcing more streams in the coming weeks.
You can keep up to date with announcements via DJ Mag's Instagram, Twitter and Facebook channels.