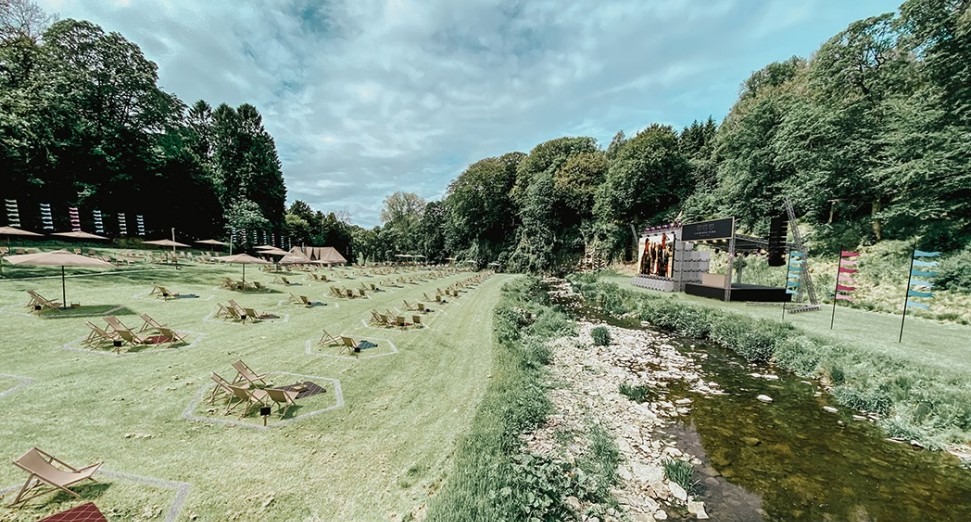 Latest
UK's first "socially-distanced festival" to take place later this month
News
The UK's first "socially-distanced festival" is scheduled to take place later this month.
Gisburne Park Pop-Up will take place between July 11th and August 30th in Lancashire, UK, and is expected to welcome 24,000 guests over their eight-week schedule of events.
Alongside family activities like film screenings and food events, adults-only Party in the Park will take place each Friday and Saturday throughout July and August, with the likes of Jonas Blue, Sam Divine and Shapeshifters all slated to perform on the banks of the river.
"After a summer of cancelled events, we wanted to deliver a unique, safe experience for people to enjoy outdoors with the Gisburne Park Pop-Up festival," Robyn Isherwood, Events Director of Gisburne Park Pop-Up said. "There is something for everyone from socially-distanced raving to big name DJs, through to movie nights and family fun in the heart of the North West countryside."
"Our guests' health and safety is our number one priority. We've ensured everyone can relax and enjoy the experience, safe in the knowledge that the strictest social distancing and hygiene measures are in place for all customers, staff and entertainers."
Tickets for the events go on sale this Saturday 4th July, and you can find out more about Gisburne Park Pop-Up and purchase tickets here.