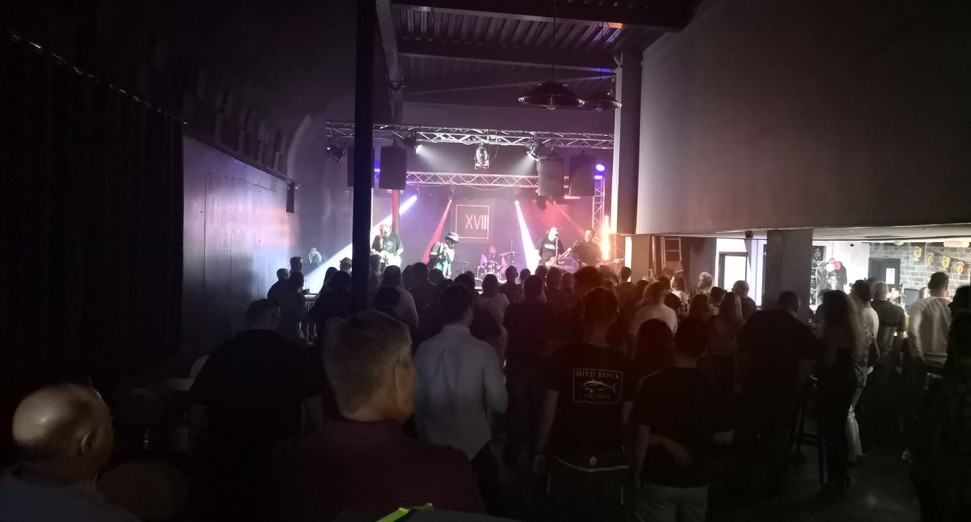 Latest
UK club's capacity drops from 370 to 30 based on government guidelines for reopening
News
A UK club would see its capacity drop from 370 to 30 if they adhere to new government guidelines for reopening venues.
Swansea club Hangar 18, who have thrown parties with DJ Seinfeld and Glitterbox DJ Melvo Baptiste, shared in a post on Facebook the dire impact that social distancing guidelines would have on reopening the venue.
"We have just done our capacity planning diagram as part of REVS, which is the 're-opening of every venue safely'," Hangar 18 wrote in a statement on Facebook. "Our capacity drops from 370 to just 26 people on the floor and 4 people on the stage under social distancing measures, which puts a nail in the coffin for us as there would be no way to re-open the venue limited to that capacity. We will have to wait until it is either brought down to 1m distancing or until the distancing finishes all together.
The venue also calculated that to cover £500 in band fees, they would have to charge £19.23 per ticket, and would lose approximately £700 on a night that was sold out.
You can see the full post from Hangar 18 below.