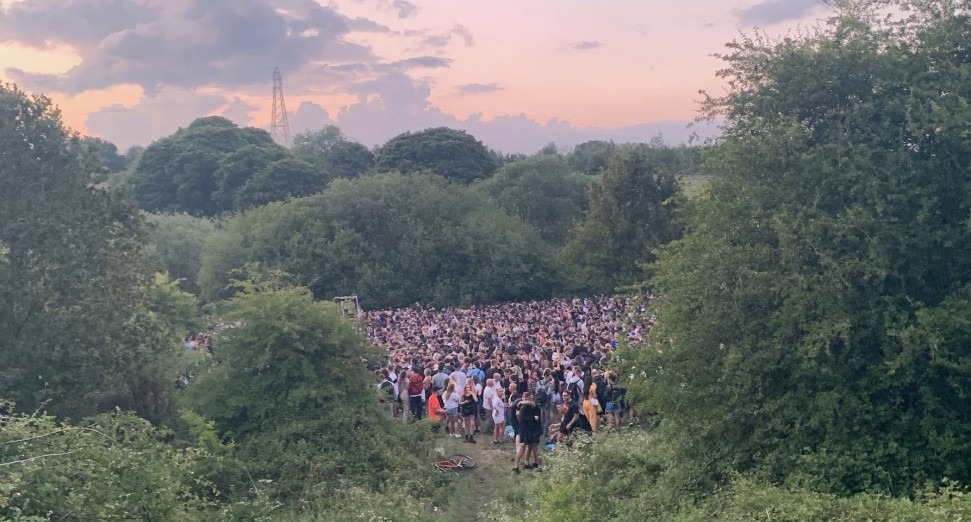 Latest
Thousands of people attended two illegal raves near Manchester over the weekend
News
Thousands of people attended two illegal raves near Manchester over the weekend.
Over 6,000 people attended two illegal raves which took place at Daisy Nook Country Park in Oldham, and nearby Carrington, in Manchester, UK, last Saturday 13th June.
Following a 60% surge in calls to the local emergency services on Saturday, police attended both events after reports of the raves and multiple incidents taking place, including the death of a 20-year-old man from a suspected overdose.
A total of three men were stabbed at the Carrington rave, which saw crowds of an estimated 2,000 people. An 18-year-old man suffered life-threatening injuries, and two other men aged 25 and 26 were also injured. A 25-year-old has been arrested in relation to the attacks on weapons charges. Police have also announced they are investigating the rape of an 18-year-old woman who attended the Carrington event. 
"These raves were illegal and I condemn them taking place – they were clearly a breach of coronavirus legislation and guidelines, and have had tragic consequences," Assistant Chief Constable Chris Sykes said in a statement.
Addressing the violence met by police on their arrival to the raves, Sykes added: "Our officers are working incredibly hard to keep people safe and should never be met with inexcusable violence whilst carrying out their duties."
An  illegal rave in Merseyside attracted hundreds of people earlier this month, leading to four arrests.