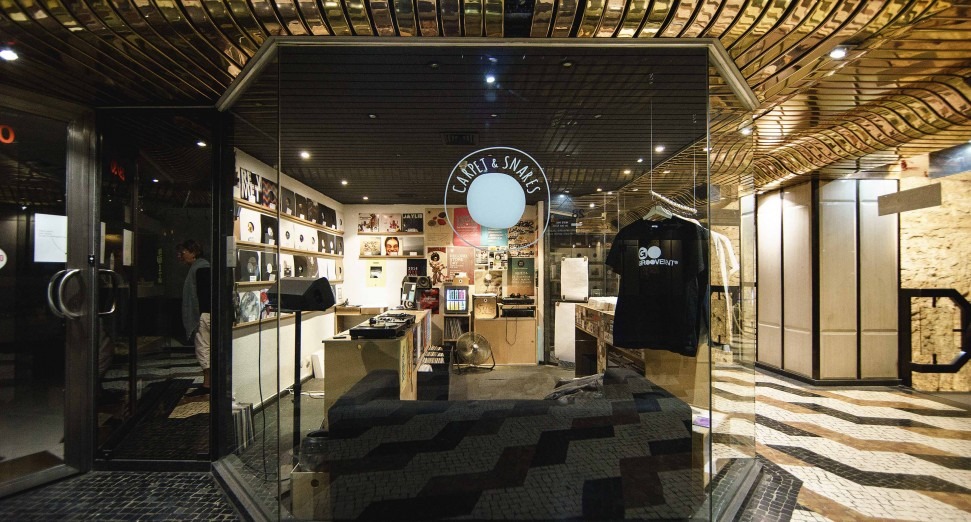 Latest
There's a 24-hour live stream taking place across 12 record stores this weekend
News
A 24-hour live stream is set to take place across 12 record stores this weekend.
Move The Record is a new initiative devised in association with Dana Ruh and KMA60 Berlin, in response to the uncertain future that independent record stores are facing worldwide amid the coronavirus pandemic.
The first edition of Move the Record takes place this Friday 3rd & Saturday 4th July, and will feature two 12-hour streams live from artists spinning in record stores across the globe. 20% off will also be offered from the respective stores streaming, to encourage viewers to buy and support independent shops.
On Friday 3rd July, between 4PM and 8PM, the DJ Mag Facebook page will exclusively stream Dana Ruh and Fred P from KMA60 in Berlin, as well as Jorge Caiado and Steffi from Carpet & Snares in Lisbon.
On Saturday, we'll also be sharing Bradley Zero and Nick Williams from South London's Phonica, where they'll be streamed from 4PM and 6PM.
You can check out the full list of artists and record stores involved below, and also contribute and win vinyl, tech, production courses and merchandise from the likes of Native Instruments, Ortofon, Ableton, Factory Berlin, Point Blank Music School, R&S, Pressure Traxx, Warner Music and more, via the website.
Argentina: Haûs Record Store (Buenos Aires) – Franco Cinelli, Momo Trosman
Belgium: Sound Architecture x Ampere (Antwerp) – Lefto, Red D  
Germany: KMA60 (Berlin) – Dana Ruh, Fred P  
Ireland: All City (Dublin) – Lee Kelly, Sias
Italy: Serendeepity (Milan) – Hiver, MCMXC  
Norway: Filter Musikk (Oslo) – Prins Thomas, Roland Lifjell b2b Sverre Brand
Portugal: Carpet & Snares (Lisbon) – Jorge Caiado, Steffi  
Spain: Ater Cosmo x Stardust (Madrid) – Psyk, Tadeo
Russia: Deficit (Moscow) – Ottuga, OL
UK: Phonica (London) – Bradley Zero, Nick Williams  
USA: Halcyon x ReSolute (New York) – O.BEE, Orazio b2b Julio
USA: RS94109 (San Francisco) – Josh Cheon, Sohrab Harooni