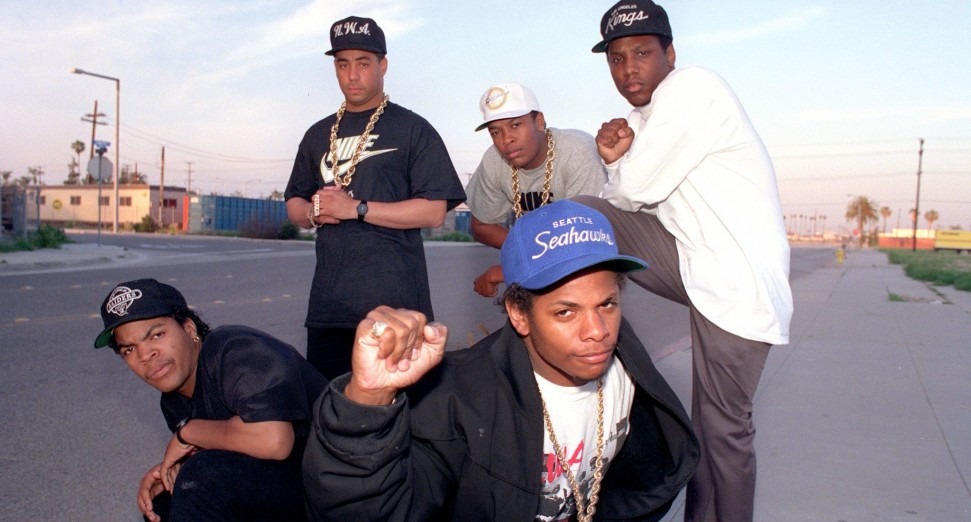 Latest
Streams of N.W.A's 'Fuck Tha Police' surge by 272% during George Floyd protests
News
Streams of N.W.A's 'Fuck Tha Police' surged by 272% amid the George Floyd protests in recent days.
Across last Sunday (31st May), and Monday (1st June) this week, Alpha Data, who provide information for the Rolling Stone charts, revealed that the song had 765,000 on demand audio streams in the 48-hour period. Originally released in 1988, 'Fuck Tha Police' lyrically protests police brutality and racial profiling, and provoked the FBI to write to N.W.A's record company claiming misrepresentation of the police.
The protests have been taking place across the globe following the death of George Floyd, a 46-year-old black man from Minnesota who was killed by a white police officer, Derek Chauvin, on Monday 25th May. Footage of the arrest shows Chauvin kneeling on Floyd's neck for nine minutes, ignoring him as he repeatedly pleads, "I can't breathe".
The music industry and fans are among the hundreds to have donated to organisations and funds in aid of protesters in Minneapolis and black community initiatives following the killing of George Floyd.
Below, you will find some links to organisations/fundraisers you can donate to:
The George Floyd Memorial Fund: https://www.gofundme.com/f/georgefloyd
Black Visions Collective (BLVC): https://www.blackvisionsmn.org/
#JusticeforFloyd: https://act.colorofchange.org/sign/justiceforfloyd_george_floyd_minneapolis
The Minnesota Freedom Fund: https://minnesotafreedomfund.org/donate
Black Lives Matter: https://secure.actblue.com/donate/ms_blm_homepage_2019
Reclaim the Block: https://secure.everyaction.com/zae4prEeKESHBy0MKXTIcQ2