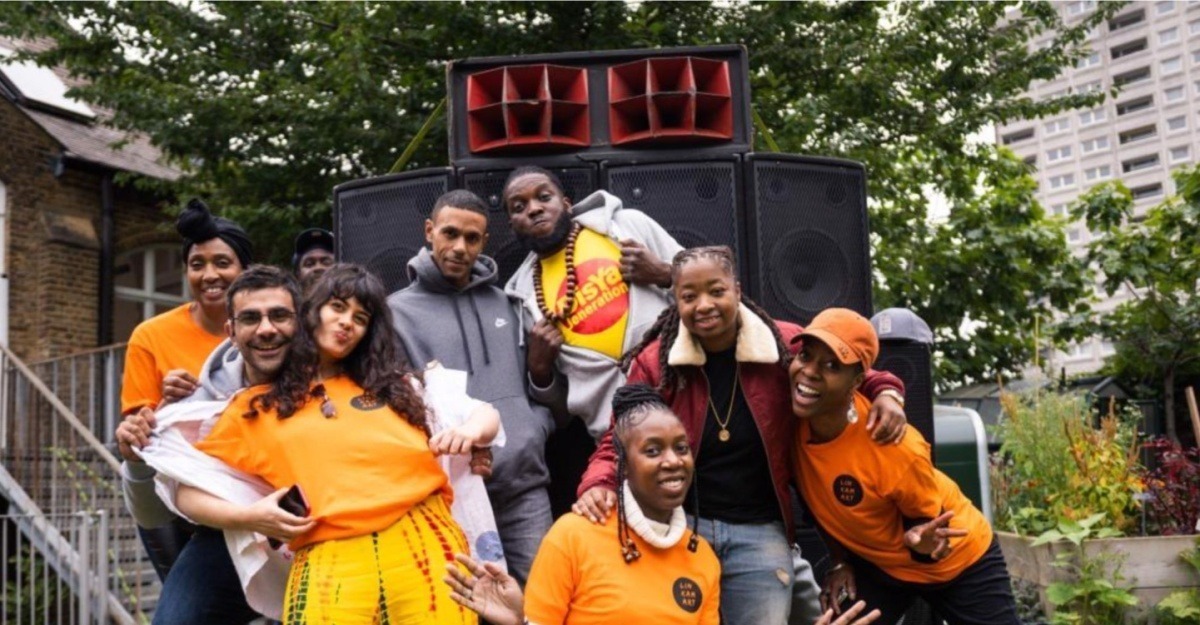 Latest
Sound System Futures pilot programme launched for young people ahead of Notting Hill Carnival
A new pilot programme wants to help educate and empower young talent to further UK sound system culture in the future. 
The Lin Kam Art Sound System Futures Programme aims to develop the next generation of British Association of Sound System (BASS) leads at Notting Hill Carnival, with a focus on fostering creativity, skills and leadership. Its inaugural programme is already underway in the two weeks ahead of Notting Hill Carnival's 2022 edition — its first in two years — from 27th August through the 29th.
Between 15th and 29th August, nine young DJs and artists will learn about the history of Carnival and sound system culture, event management, best health and safety practices, inclusivity, risk assessments and technical sound system set up, as well as DJ and production workshops for sound systems. This will culminate in the participants working closely with specific Notting Hill Carnival sound systems, including performing at the historic celebrations on the 29th. 
The programme is founded by Linett Kamala, who is credited with being one of the first women to DJ at Notting Hill Carnival with Disya Jeneration Sound System in the early 1980s. She now manages that sound system and serves as board director for Notting Hill Carnival.
"Like a lot of people, I reflected deeply on things around me during the past two years when Covid changed everything," Kamala told DJ Mag. "I thought how much had truly changed in terms of access and also representation since I became one of the first female DJs to perform at Notting Hill Carnival 37 years ago. It was obvious that more needed to be done, so I decided to take direct action by creating the Lin Kam Art Sound System Futures Programme."
"Our founding cohort for 2022 has nine amazing young people who are all passionate about sound system culture," she said. "My hope is that this is just the beginning of an ongoing programme which will inspire others to continue this incredible cultural legacy of sound system culture we've been gifted in the UK by the Windrush Generation."
London label 404 eros is paying tribute to Notting Hill Carnival and its lost years with a new mixtape series. The Carnival Lost Tapes, part of the outlet's 5senses series, will feature music by Dennis Bovell, Errol Anderson, Shy One and Blazer Sound System, alongside archival photography and Caribbean recipes. The first edition by Equiknoxx is out now.
Photo credit: Ella Brolly at Kilburn CarniVale 2021 for Lin Kam Art