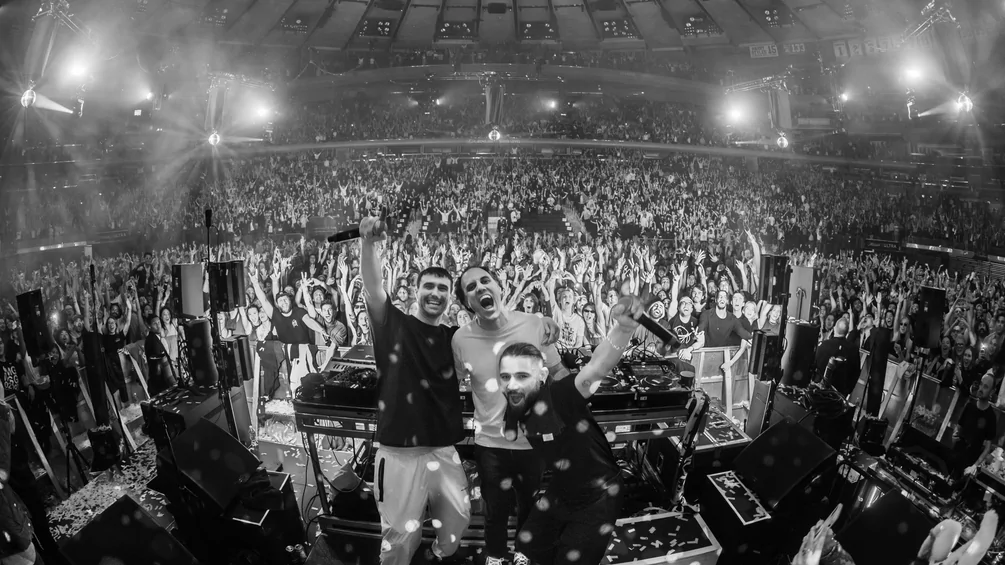 Latest
Skrillex, Fred again.. and Four Tet to close Coachella's second weekend in place of Frank Ocean
Skrillex, Fred again.. and Four Tet have been drafted in to replace Frank Ocean as the closing act at this weekend's Coachella festival.
The trio will perform together at 10.25pm on the festival's main stage this Sunday 23rd April, after Ocean was forced to cancel his headline performance on doctor's orders after he sustained two fractures and a sprain in his left leg last week.
Coachella confirmed that Skrillex, Fred again.. and Four Tet would now be closing the festival in a social media post, which you can see below, having previously unveiled the weekend's schedule with a TBA slot listed where they would be playing. They will perform after Blink 182, who have also been brought in as a replacement headline act for Frank Ocean.
After closing Coachella's first weekend last week, Ocean announced a few days later that he would not be able to return for the festival's second weekend due to his leg injury. The injury, sustained shortly before that first weekend set, had reportedly forced a rejig of Ocean's stage set-up last weekend, resulting in a performance that many attendees described as disjointed.
Addressing the set, Ocean said in a statement: "It was chaotic. There is some beauty in chaos. It isn't what I intended to show but I did enjoy being out there and I'll see you soon."
Coachella was fined $117,000 last weekend for breaking local curfew three times, including during Ocean's headline set.
Four Tet, Skrillex, and Fred again.. recently released a collaborative track called 'Baby again..'. The trio have also played a number of shows together in recent months, in London and New York, including a five-hour DJ set together at Madison Square Garden. 
Having already released two albums in 2023, 'Quest For Fire' and 'Don't Get Too Close', Skrillex took to social media earlier this week to tease the release of two further full-length efforts.