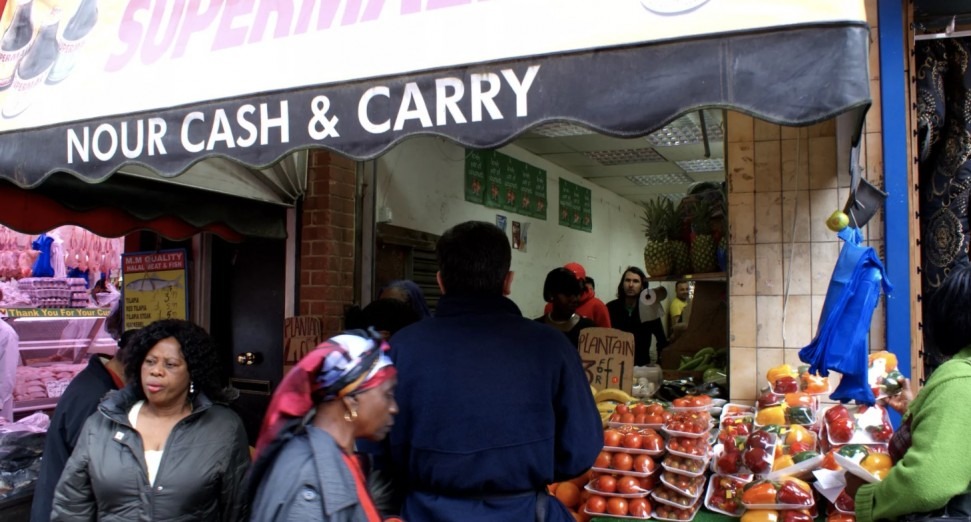 Latest
Save Nour campaign launched to stop Brixton Market eviction by DJ landlord
News
A campaign has been launched to stop Brixton market mainstay, Nour, from eviction by its landlord.
Texan property developer Taylor McWilliams, who also DJs under the name Taylor HK and is part of DJ trio Housekeeping, bought the legendary Brixton Village and Market Row for £37.25 million in 2018.
Now, amid the coronavirus pandemic and despite a three month rent holiday, Nour has been served with an eviction date of 22nd July from McWilliams. 
"Taylor McWilliams is the Texan multimillionaire/socialite/landlord forcing an eviction on Nour," the Save Nour Go Fund Me page reads. "He bought Brixton Market for £37 million in 2018. Taylor has a vision of what Brixton should look like – but he doesn't appreciate what makes Brixton great. His vision relies upon social cleansing and cultural erasure."
"Taylor also moonlights as a DJ (Instagram @housekeepingldn). He dabbles in 'Jamaican' music but doesn't care for the same communities that make Brixton so special. We cannot let him change our home beyond repair."
The funds will go towards a number of campaign pots, which include commisoning a mural, costs towards flyer printing, and amplifying marginalised voices who have been impacted by Brixton's gentrification.
Any leftover funds will be donated to the Battle for Brixton fund: a grassroots community pot to support other campaigns for the rights of Black communities, working-class communities, and communities of colour. 
Read the Go Fund Me campaign and donate to save Nour here.