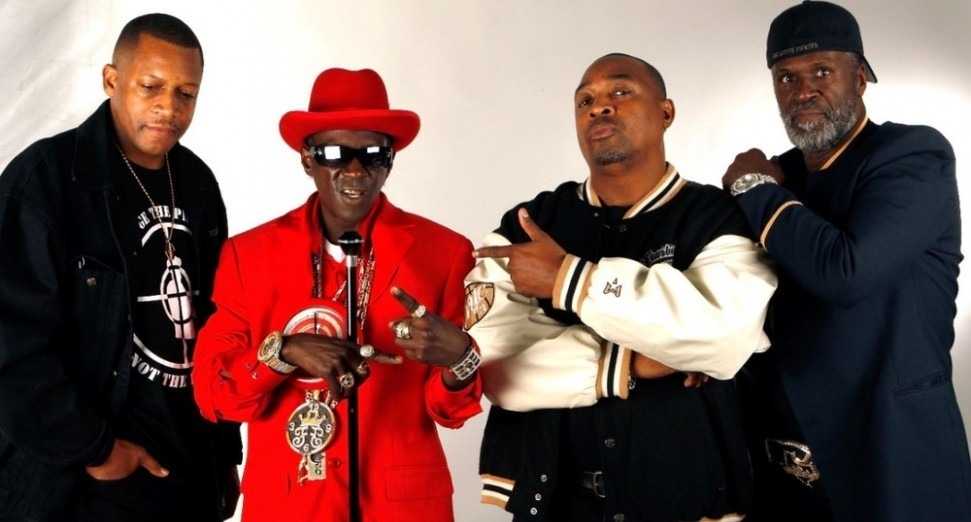 Latest
Public Enemy perform 'Fight The Power' at 2020 BET Awards: Watch
News
Public Enemy performed a rendition of 'Fight The Power' at the 2020 BET Awards this weekend.
The legendary American hip hop group, who recently released a new politically-driven protest anthem, performed an updated version of the 1989 hit 'Fight The Power' at the 2020 Black Entertainment Television awards, which took place on Sunday (28th).
The virtual performance, which saw Public Enemy joined by the likes of Nas, The Roots' Black Thought, and Questlove, featured updated lyrics from the rappers about the global Black Lives Matter movement and protests. They also referenced the killing of George Floyd and other Black citizens at the hands of systematic racism and police brutality.
The protests have been taking place globally since the end of May, following the death of George Floyd. Floyd, a 46-year-old black man who lived in Minneapolis, Minnesota, was killed by white police officer, Derek Chauvin. Footage of the arrest shows Chauvin kneeling on Floyd's neck for nine minutes, ignoring him as he repeatedly pleads, "I can't breathe".
You can watch the virtual performance from Public Enemy below.