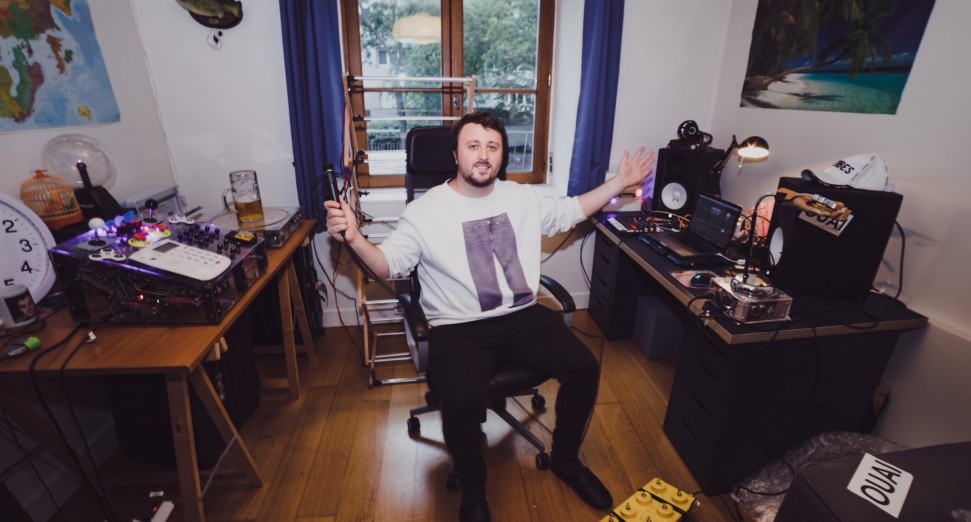 Latest
Premiere: Ouai Stéphane 'Ché Pas'
News
Ouai Stéphane will release a two-track EP today.
The French DJ and experimentalist producer, who makes sounds from DIY instruments and controllers, drops his 'Ché Pas' EP today, with two UK-inspired, off-kilter bangers.
Stéphane is not just a producer, but a true designer of sound. Landing on Parisian imprint Global Warming Records, where Stéphane made his debut last May with the 'Ouai Ouai' EP, it's hard to believe that the effervescent club sounds of 'Ché Pas' are made on objects like drying racks, calculators, clocks, and a giant mechanical fish. 
On the EP's title track, Stéphane layers a stoccato rhythm with vibrant breaks and drum 'n' bass. The track gains momentum fast throughout its three minutes, with the addition of animatronic vocals leading 'Ché Pas' into an oscillating freefall. 
Listen to 'Ché Pas' below, and purchase the EP here.