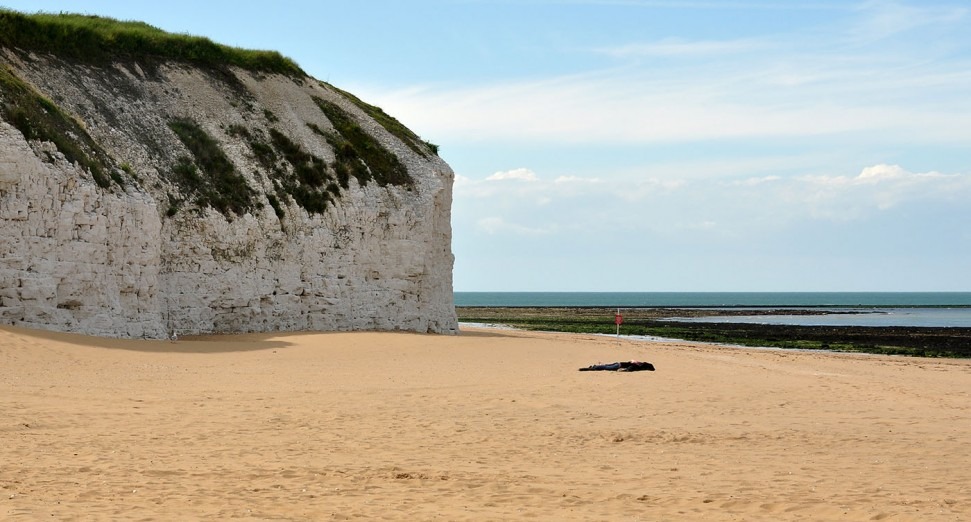 Latest
Police shut down a rave on Kent beach this weekend
News
Kent Police shut down a rave on a Botany Bay beach this weekend.
Large groups reportedly gathered on the popular south eastern beach over the Bank Holiday weekend (23rd – 25th May), with local residents telling The Guardian that it was  "as busy as Notting Hill carnival", and social distancing measures being widely ignored. 
One local man, Alan Munns, told The Guardian that police were called to the beach on Sunday night following reports of a "rave" taking place. "Last night there was a party on the beach, like a little rave going on. There were 30 or 40 people there." 
"They bring down a sound system and light a fire," another local man, Barry Manners, said "Normally when this happens what people are concerned about is the volume of music at 1am but now there's the added thing of social distancing, and this Dominic Cummings thing. We have tens of thousands of people totally ignoring it and disrupting a lot of people in the process."
Several people reportedly camped on the beach after the rave. 
Last month, an illegal rave was shut down by West Mercia Police in Telford, where a group of around 70 people flouted lockdown regulations to set up a sound system and DJ equipment. Police later said that one partygoer, when asked why they had come, said they were "sick of self-isolation".