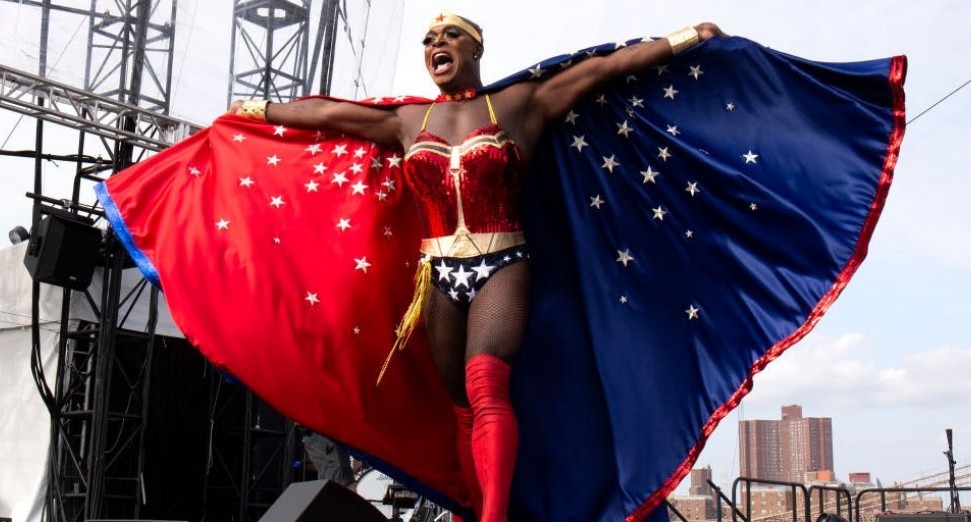 Latest
New York drag icon, The Ones' Nashom Wooden, has died, aged 50
News
Nashom Wooden of the Ones has passed away at age 50, a victim of COVID-19.
Wooden, born in Brooklyn, first rose to notoriety in the East Village alt-drag scene of the late '80s, performing in various downtown venues — notably the Boy Bar on Saint Marks Place — under the moniker Mona Foot. As the muscular and imposing Mona, often garbed in Wonder Woman gear, Wooden quickly became one of the scene's integral players, and was a regular highlight of the annual Wigstock dragfest. Wooden had largely retired from drag in recent years, save for a star turn in a 2018 Wigstock reunion, and since 1997 had been working at East Village gay bar The Cock.
But Wooden's greatest claim to fame is through the Ones, the late-'90s/early-'00s trio (with Paul Alexander and JoJo Americo) responsible for the Gary's Gang–sampling 'Flawless'. The title is apropos: The song is as perfect a disco track as one could imagine — full of both propulsion and attitude, it's a celebration of self which is hugely effective yet oddly poignant. The track was a major club hit, hitting No 1 on the UK club charts; later hits releases followed, notably 2002's 'Superstar'.
 Wooden was a beloved figure in NYCs downtown world — our condolences go out to family and friends.