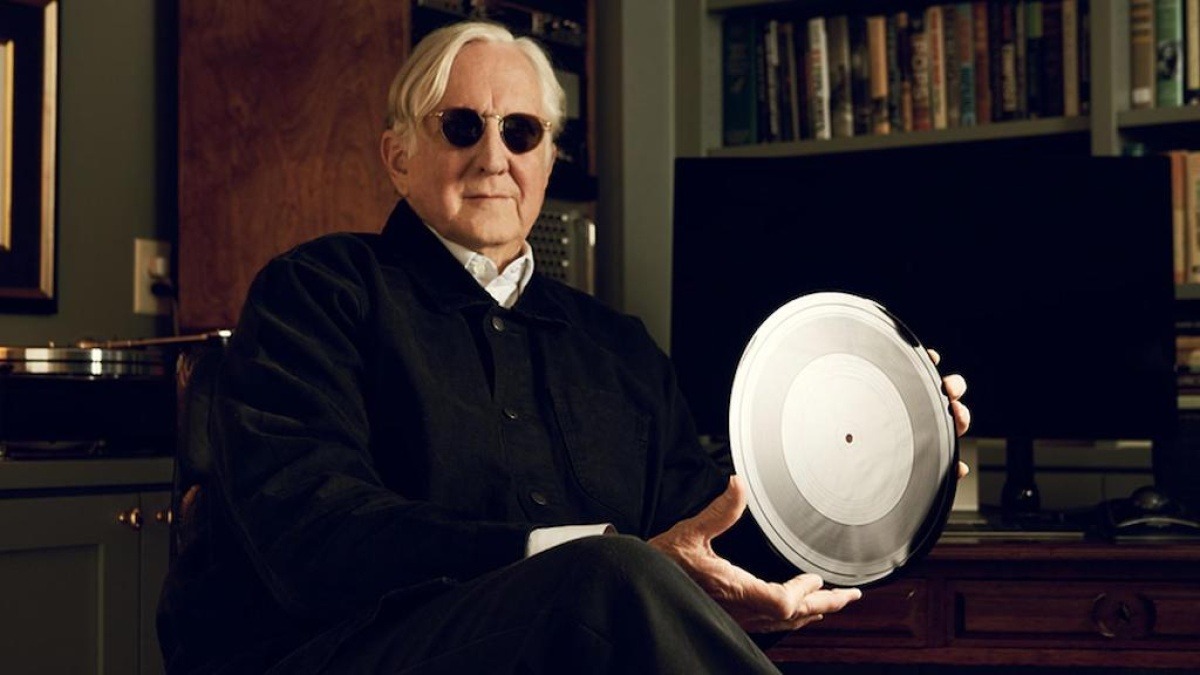 Latest
New vinyl-CD hybrid format is "the pinnacle of recorded sound", says founder T Bone Burnett
US music producer and guitarist T Bone Burnett is developing a new physical audio format, which he's calling 'Iconic Originals'.
The ultra high-fidelity format, said to be a hybrid of vinyl and CD, is made from a combination of lacquer and aluminium. Burnett has described it in a statement as "the pinnacle of recorded sound".
Speaking further, he said: "It is archival quality. It is future proof. It is one of one. Not only is an Ionic Original the equivalent of a painting, it is a painting. It is lacquer painted onto an aluminum disc, with a spiral etched into it by music. This painting, however, has the additional quality of containing that music, which can be heard by putting a stylus into the spiral and spinning it."
Burnett also described the new format as "the first breakthrough in analog sound reproduction in more than 70 years", adding no further detail on how it presents a more accessible and significant shift forward than those previously offered by CD.
As a means of testing the new format, Burnett has got Bob Dylan involved to re-record some of his music. (Burnett was once a bandmate of Dylan's.) These recordings are not currently available, and no further information has been revealed on how people might be able to hear or access them.
Despite this, the Dylan recordings appear to be the first in a line of releases on the new format, with Burnett launching a new company, NeoFidelity, Inc., dedicated to releasing music via the format. Burnett's statement said the company would work with "artists across a wide range of musical genres and provide a platform of distribution for Ionic Originals".
It will take a lot for Iconic Originals to usurp the popularity of vinyl which has continued to rise again in recent years. In 2021, vinyl sales were at their highest level in three decades.