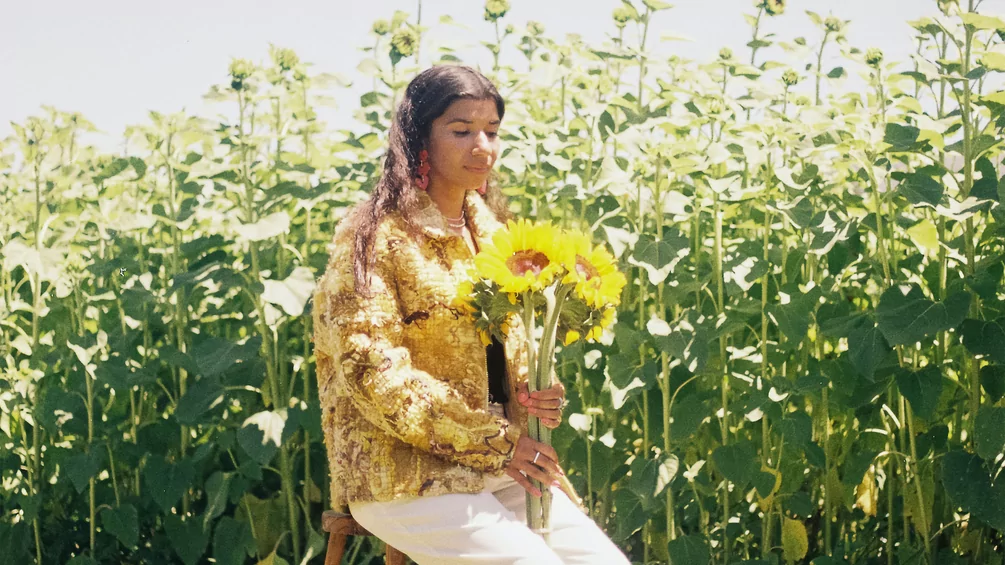 Latest
Nabihah Iqbal releases new single and video, 'Sunflower': Watch
Nabihah Iqbal has shared another preview of her upcoming new album, 'DREAMER'. Watch the video for 'Sunflower' below.
The London artist found inspiration for the track in a William Blake poem and "those who die young and leave their art behind", she said in the press release. Directed by Cape Town musician Luh'ra, 'Sunflower' was filmed in South Africa earlier in 2023. 
"I had heard rumours of a beautiful sunflower field which seemed an ideal location", Luh'ra said about the clip's concept. "The idea was simple, something to boost the summer of Cape Town. I'll always be a bit of a DIY-kinda-guy, and I got that sense from Nabihah too, which was why it was fun to have fun making the video, nothing too fancy."
Iqbal, AKA Throwing Shade, previously shared 'The World Couldn't See Us' off of 'DREAMER'. The ten-track album, her first since her 2017 debut LP, is out 28th April via Ninja Tune.
Ahead of her guest director spot at the 2023 Brighton Festival, Iqbal will be holding an album launch event — also serving as the live premiere of 'DREAMER' — at London's Institute of Contemporary Arts on 13th May. 
Watch the video for 'Sunflower', and check out 'DREAMER' on Bandcamp.