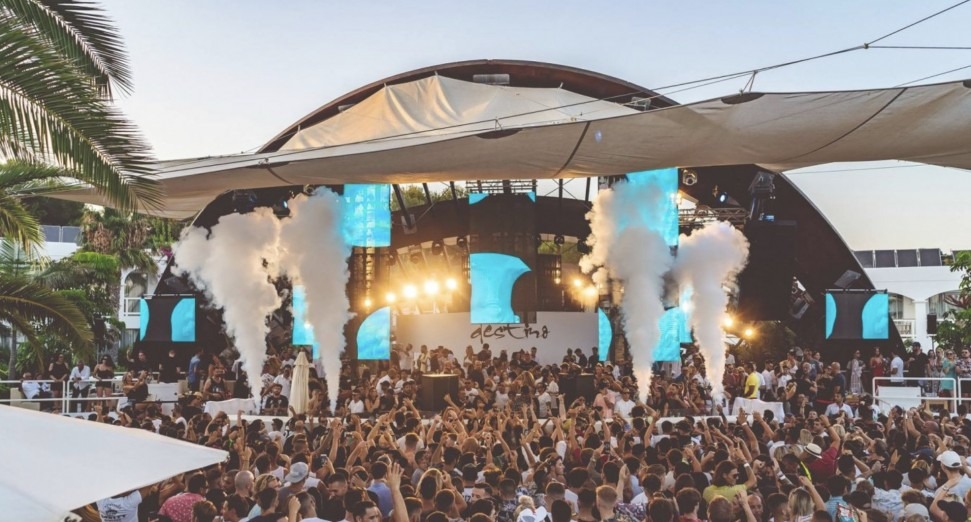 Latest
Multiple Ibiza open-air venues announce opening parties
News
A number of open-air venues in Ibiza have revealed dates for reopening following the coronavirus pandemic.
As tourists gear up to return to Spain this summer, albeit with the exception of British tourists who are reportedly yet to be given the go ahead to holiday in the country, Ibiza venues have announced the third phase of their reopening plans. 
At the end of April, Ibiza's Prime Minister Pedro Sánchez announced that, as part of phase two of the country's lockdown de-escalation plan, "cultural events" could be able to take place at indoor venues from June. Now moving into summer season, phase three of the plan will be rolled out across the island.
Among the open-air bars and clubs reopening, San Antonio's Ibiza Rocks will host its first pool party in July, with the legendary Pikes and Ocean Beach all planning to open their doors in the coming weeks. Destino will also host an opening party on the 16th July.
Although clubs were given the green light to open this month from Spain's national government, the island's biggest clubs are confirmed to remain shuttered during the beginning of the third phase of opening. Despite the Spanish government's approval, the Balearic Islands president, Francina Armengo, ordered the clubs to remain shut, citing outbreaks of coronavirus in other countries due to the reopening of nightlife. If the clubs were to open, they would be required to operate at no more than a third of maximum capacity. Dancefloors would also be required to be replaced with tables, and masks must be in use when social distancing isn't possible.
Tourism is one of the most crucial industries in Spain, especially in nightclub hotspot Ibiza. Spain welcomes approximately 80 millions tourists a year, with the industry providing over 12% of the country's GDP.