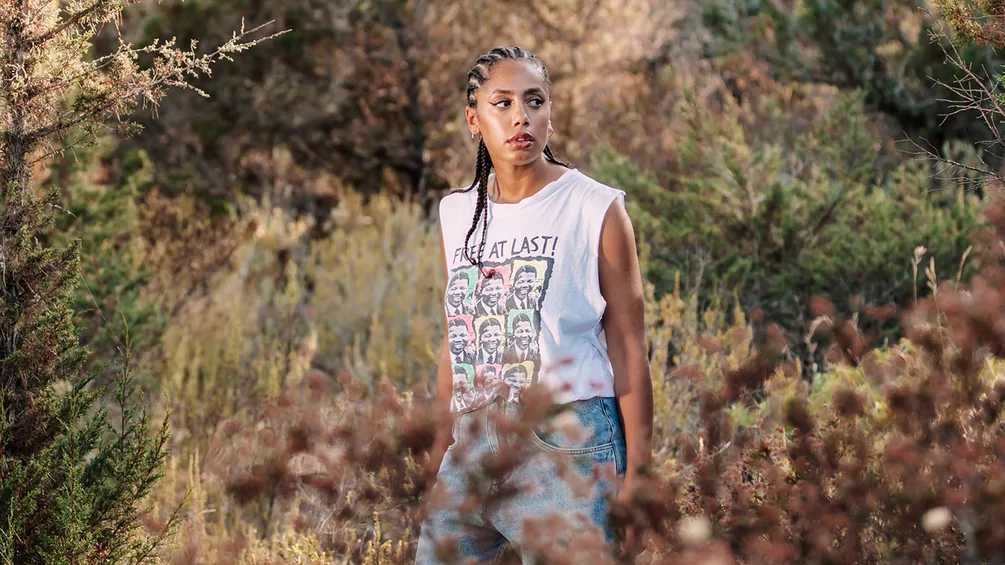 Latest
Jayda G shares new single, 'Scars', from forthcoming Ninja Tune album: Listen
Jayda G has shared a new single and music video, 'Scars'. Check it out below.
The track is from the Canadian DJ and producer's forthcoming album, 'Guy', which is set to be released via Ninja Tune on 9th June. The 13-track LP is rooted in house, disco, R&B and soul, but equally leans into pop stylings, and was co-produced with Jack Peñate (David Byrne, Adele), with contributions from Ibeyi's Lisa-Kaindé Diaz, Ed Thomas (who has collaborated with Stormzy, Nia Archives and Jorja Smith) and others.
The forthcoming album also features archival recordings of her late father, William Richard Guy, offering a snapshot of the American experience through the eyes of a young African American man. 
'Scars' is a dancefloor-ready track inspired by her father's high school experiences, where he faced issues with local bullies. The accompanying music video was directed by David Ehrenreich, who shot her previous music video for the track 'Circle Back Around', which will also appear on the forthcoming album.
Speaking about the track, Jayda G said: "I think of how terrified my dad must have been to stand up to these guys, and by putting myself in his shoes, it makes me think about what we all carry with us as we go through life."
"What do these kinds of situations mean in terms of how you see yourself, and how you interact with people, how you deal with conflict, how that informs you as you move through life?" She continued. "How, if you don't know your worth and you don't have self-love, this world can really beat you down, especially if you're a person of colour or you look different or sound different, you have to be really strong and have conviction of yourself to move through this world."
'Guy' follows Jayda G's acclaimed 2019 debut album 'Significant Changes' and her Grammy-nominated hit 'Both Of Us'. Last year, she dropped her official remix of Taylor Swift's 'Anti-Hero', and collaborated with Alana on the single 'Mine O Mine'. 
Jayda G is DJ Mag's May cover star, you can buy a print copy of the magazine here.
Watch the music video for her latest single 'Scars' below.