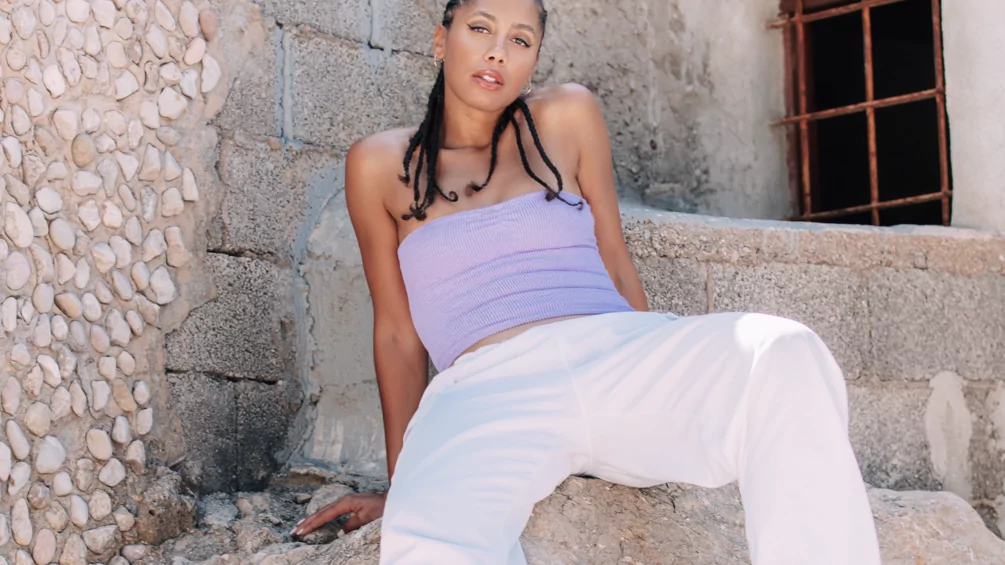 Latest
Jayda G shares new single, 'Blue Lights': Listen
Jayda G has shared a brand new single, 'Blue Lights'. Listen below.
Out now, the track is the second cut to be shared from the Canadian DJ and producer's forthcoming album 'Guy', which was originally announced in February. Coming via Ninja Tune, the album will be released on 9th June.
Based around a characteristically disco-focused instrumental, the track's lyrics are based on, Jayda G says, "an insane story of my father's", which saw him inadvertently swept up in the Washington Race Riots of 1968, following an all-night shift as a local radio DJ. Recorded tapes form the basis of the album, and in them, her father, William Richard Guy, recalls seeing thousands of rioters and police moving up the street towards him, only to realise that he had locked himself out of his apartment.
"I think it was very much a turning point for him," Jayda G said in a statement. "I think it was a turning point for everyone at that time. You know, you have the Vietnam War, people don't know why they're sending people over there, and at home you have all these horrible things happening in the Black community and people are just fucking tired of it.
"What's interesting is that while I was writing this album, the BLM movement was also happening, and people were again thinking around the issues of being Black, being male, being in poverty, dealing with racism, dealing with police, and police brutality in our society and I remember thinking that, yeah, it hasn't changed in a lot of ways."
Listen to 'Blue Lights' below.
'Guy' follows Jayda G's acclaimed 2019 debut album, 'Significant Changes', and her Grammy-nominated hit 'Both Of Us'.
Last November, Jayda G dropped her official remix of Taylor Swift's 'Anti-Hero'. She also collaborated with Aluna on the single 'Mine O Mine'.