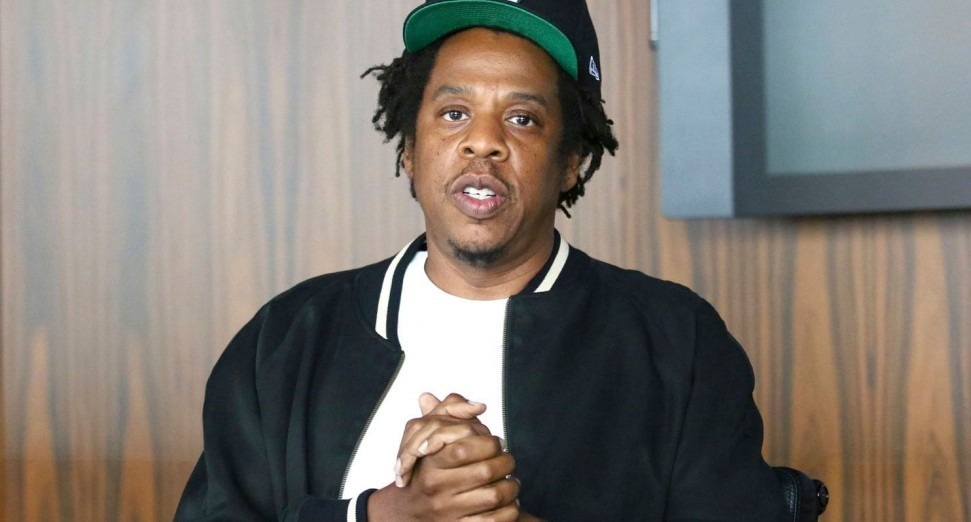 Latest
Jay-Z calls on politicians for justice for George Floyd, issues statement
News
Jay-Z has called on politicians to bring justice to those responsible for the death of George Floyd.
The US rapper, real name Shawn Corey Carter, shared a statement today (June 1st) calling on politicians to do "the right thing" following a conversation with Minnesota Governor, Tim Walz. 
Carter contacted Walz to discuss the prosecution of officers involved in the murder of George Floyd, and in the statement, thanked Walz for calling in Attorney General Keith Ellison.
"Yes, I am a human, a father and a black man in pain and I am not the only one," Carter wrote in the statement, which was posted via his company Roc Nation's Twitter account. "Now I, along with an entire country in pain, call upon AG Ellison to do the right thing and prosecute all those responsible for the murder of George Floyd to the fullest extend of the law." 
"I prevail on every politican, prosecutor and officer in the country to do what is right," he continued. "Have the courage to look at us as humans, dads, brothers, sisters and mothers in pain and look at yourselves."
George Floyd, a 46-year-old black man who lived in Minneapolis, Minnesota, was killed by a white police officer, Derek Chauvin, on Monday 25th May. Footage of the arrest shows Chauvin kneeling on Floyd's neck for nine minutes, ignoring him as he repeatedly pleads, "I can't breathe".
See the full statement from Jay-Z and Roc Nation below.
[email protected] #JusticeForGeorgeFloyd pic.twitter.com/lkM2NdrIZF

— Roc Nation (@RocNation) June 1, 2020
Below, you will find some links to organisations/fundraisers you can donate to:
The George Floyd Memorial Fund: https://www.gofundme.com/f/georgefloyd
Black Visions Collective (BLVC): https://www.blackvisionsmn.org/
#JusticeforFloyd: https://act.colorofchange.org/sign/justiceforfloyd_george_floyd_minneapolis
The Minnesota Freedom Fund: https://minnesotafreedomfund.org/donate
Black Lives Matter: https://secure.actblue.com/donate/ms_blm_homepage_2019
Reclaim the Block: https://secure.everyaction.com/zae4prEeKESHBy0MKXTIcQ2