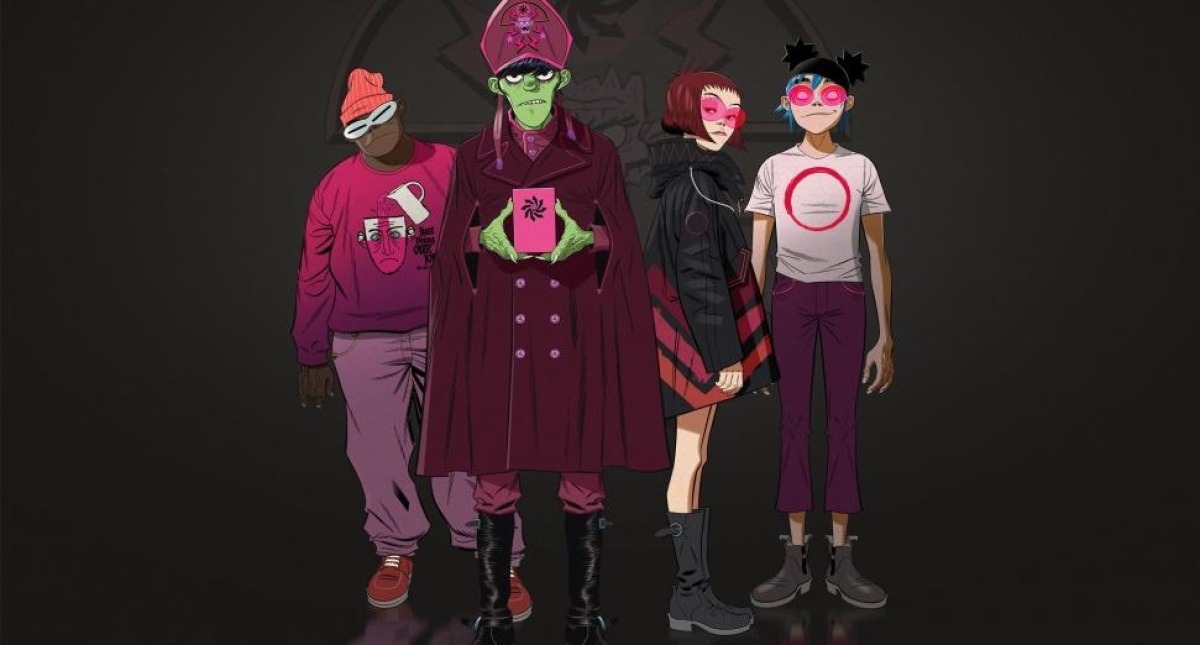 Latest
Gorillaz share new video for 'Cracker Island (ft. Thundercat)': Watch
Gorillaz have followed up the release last month of standalone single 'Cracker Island' with a video for the Thundercat-featuring track. You cab watch the visuals below.
The video is the work of artist and Gorillaz co-creator Jamie Hewlett, as well as director Fx Goby, and is said to take viewers "on a late night journey into the City of Angels", according to a press release shared with the visuals.
In a statement about the video, Gorillaz's Murdoc said, "Think of it as the final scene in the movie, the bit after the grand finale when the hero (me) is about to stride into the sunset, credits rolling. That's right, we're starting at the end. Why? COS I WORK IN MYSTERIOUS WAYS."
Alongside the release of the track last month, a special website was launched, called The Last Cult. Gorillaz member Murdoc was said to be the cult's "self-appointed Great Leader", with the group having relocated to Silverlake, California for its founding.
Gorillaz are currently on tour with an appearance lined up later this summer at London's All Points East.