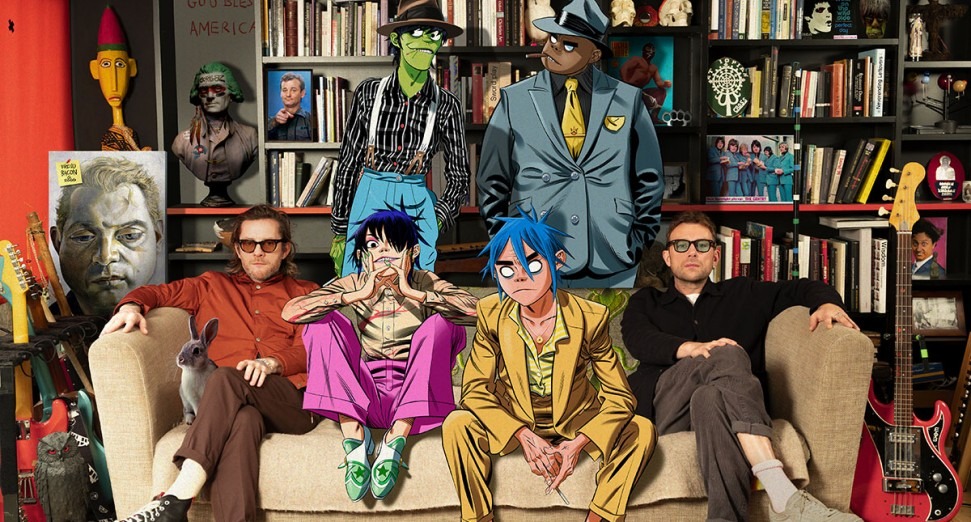 Latest
Gorillaz drop new track with New Order's Peter Hook, 'Aries': Watch
News
Gorillaz have shared the third track from their 'Song Machine' project, titled 'Aries'. You can watch the video for it below.
The new track is a collaboration between Gorillaz, Peter Hook of New Order on bass, and alt-pop singer/producer Georgia on drums.
Speaking about 'Aries', Gorillaz guitarist Noodle said, "Highly impatient and competitive, many Aries have the fighting spirit of your mythological ruler."
Last month, Gorillaz addressed their fans amid the global coronavirus pandemic, promising that their 'Song Machine' project will continue through "the storm".
The animated band have already shared 'Désolé', featuring Malian musician, Fatoumata Diawara, and 'Momentary Bliss', featuring Slaves and Northampton-born rapper, slowthai.
Read our 2018 interview with Gorillaz's lead guitarist, Noodle, here. Listen to 'Aries' by Gorillaz, featuring Peter Hook and Georgia below.