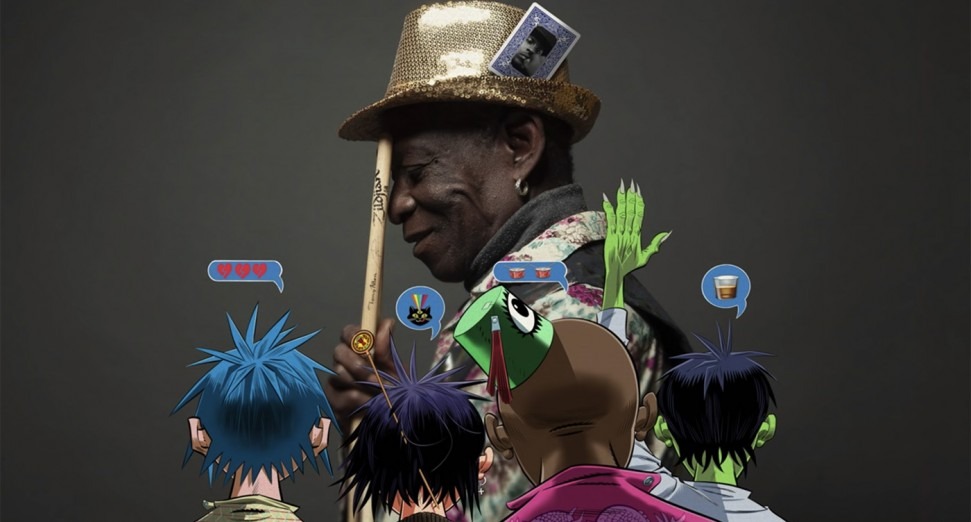 Latest
Gorillaz drop new track featuring Tony Allen and Skepta, 'How Far?': Listen
News
Gorillaz have shared a new track, 'How Far?', featuring Skepta and the late, great Afrobeat pioneer Tony Allen.
The track has been shared in tribute to Allen, the iconic drummer widely regarded as co-founder of Afrobeat alongside Fela Kuti. Allen, who died following a heart attack on 30th April, was a frequent collaborator with Gorillaz's Damon Albarn on projects The Good, The Bad & The Queen and Rocket Juice & The Moon. 
'How Far?' was recorded in London earlier this year, and comes paired with a quote from Allen: "I want to take care of youngsters – they have messages and I want to bring them on my beat."
Skepta, whose vocals on the track are typically incendiary, was one of countless artists who took to Twitter to pay tribute to Allen when the news of his death broke on Friday 1st May. 
'How Far?' is the latest addition to Gorillaz's ongoing Song Machine series following collaborations with the likes of New Order's Peter Hook and Fatoumata Diawara. 
Listen to 'How Far?' below.