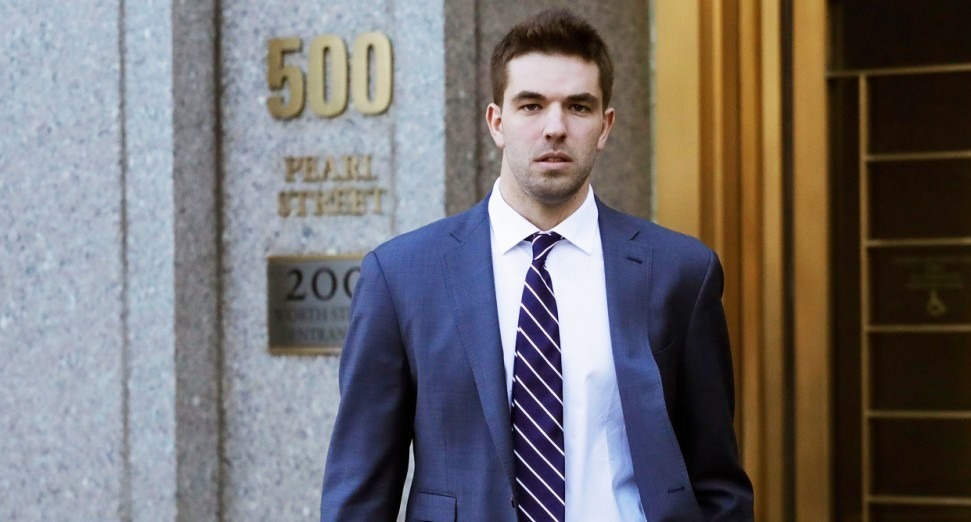 Latest
Fyre Festival's Billy McFarland requests early release from prison due to coronavirus concerns
News
Fyre Festival's infamous founder Billy McFarland has asked for early release from prison due to coronavirus concerns, TMZ has reported.
McFarland is currently serving a six year sentence for wire fraud related to the calamitous festival that never was. The Federal Correctional Institution in Elkton, Ohio, where McFarland was transferred in October 2019, was recently described as a "petri dish, a breeding ground" for COVID-19 by local Congressman Bill Johnson.
McFarland's lawyers have reportedly argued that the 28-year-old is an at risk inmate due to pre-existing health conditions.
"Mr. McFarland has informed us that he has pre-existing conditions that make contracting Covid-19 easier, and which increase his potential to suffer severe health issues and death if he does so, including being diagnosed with asthma as a teenager," his lawyers allegedly wrote in court documents obtained by The Wrap. "Further, he has informed us that he was diagnosed on the 'extreme' scale of the allergy spectrum, for issues related to breathing and his cardiovascular system, and that he has experienced heart issues since his early 20's."
In one letter sent to New York Judge Naomi Reice Buchwald, McFarland requests that he be allowed to serve the remainder of his sentence on home detention. McFarland  also claims that he is also determined to continue making amends for his crimes, whether or not the decision is made to let him continue on home detention or not. "I know that by living every day with the dedication of helping those I let down and by doing it within the rules and regulations, I will slowly but surely continue down the path so I badly needed to regain."
There have reportedly been 36 cases of inmates testing positive for coronavirus in the prison and 22 members of staff at the time of writing. TMZ reports that four inmates in the facility have died of the virus. 
McFarland has so far served 22 months of his six year sentence.