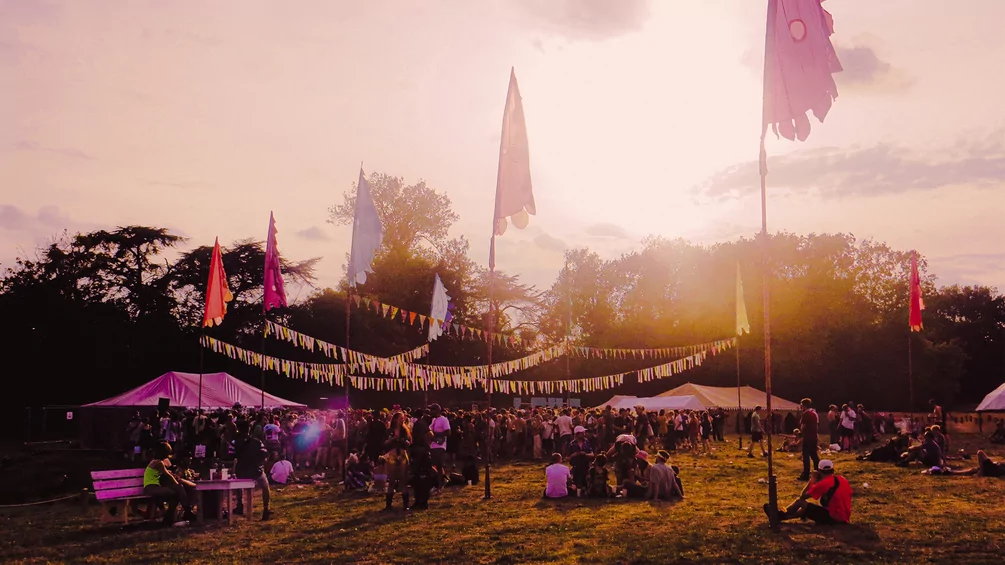 Latest
Field Maneuvers festival announces Black Artist Database, Dialled In, Dalston Superstore, more as stage partners for 10th anniversary edition
Field Maneuvers festival has announced its selection of stage partners for its 10th-anniversary edition taking place this year.
Stage partners for the beloved festival including East London. LGBTQ venue Dalston Superstore, the cutting-edge collective Pacifist Techno Sanctuary, as well as Bristol's Mix Nights and South London's Rye Wax. 
More stage partners include include South Asian-focused festival curators Dialled In, Black Artist Database, Sub:System, and Glasgow club legends Optimo, who will be bringing their Watching Trees festival theme to the Sputnik stage for a special takeover. Also featuring are Handy Records, Kindred, Machine and Moonlighting. 
The three-day festival will take place from 18th to 20th August 2023 at a secret location in Norfolk. Camping across the three days is also included in the ticket price. Limited tickets are available for Field Maneuvers' 10th-anniversary celebration, you can buy them here. 
On the announcement, festival organisers said: "We just wanted to put on inclusive gatherings with amazing artists, sound systems and visuals, with the sole goal of showing everyone a good time. 10 years on and we think it's safe to say we've got a bit of experience in putting on a good party.
"At the first FM in 2013 everything was done on a wing and a prayer and it was hard work persuading established artists to travel to a field in the middle of nowhere on the promise of a party," they continued. "We've come a long way since then and after the uncertainty of last year and run a crowdfunder last year, we're still pinching ourselves that for this 10th edition of FM it feels incredible to be collaborating with such iconic and uncompromising stage partners."
Last year, Field Maneuvers launched a Crowfunder to secure its future, raising £40,000 via donations from fans of the festival. Last year's edition saw the festival move to a new site in the UK, and host a line-up that included Octo Octa & Eris Drew, OK Williams, Overmono, and more.