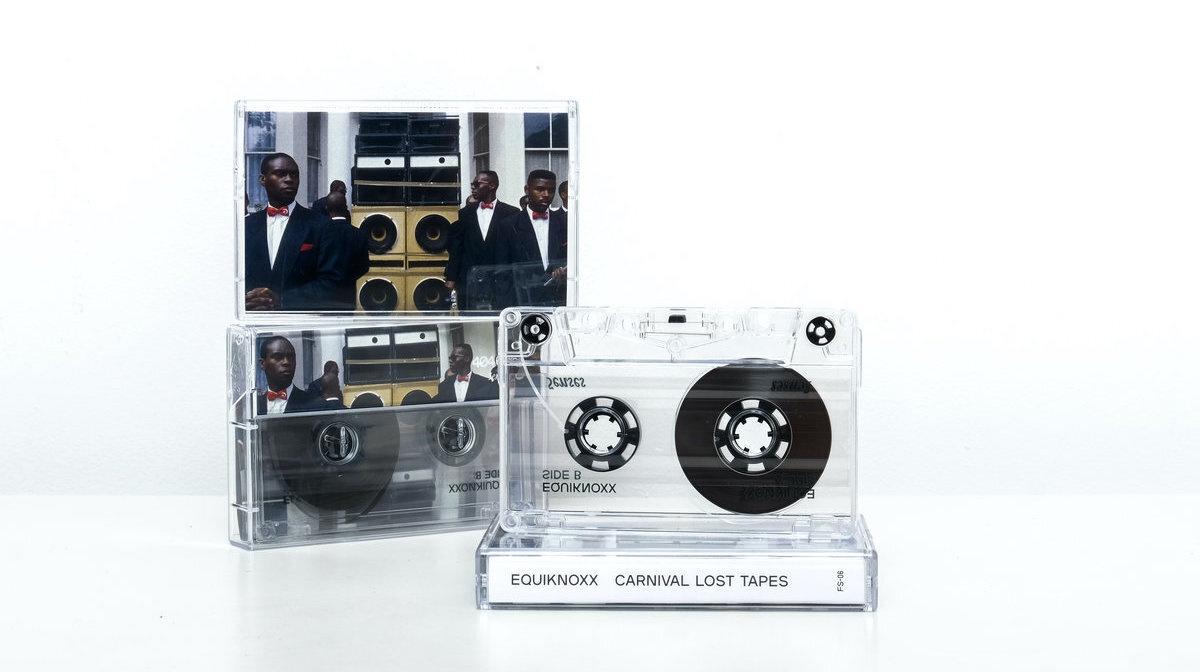 Latest
Equiknoxx, Dennis Bovell, Shy One, more contribute to Carnival-themed cassette mix series
There's a new cassette mix series dedicated to the energy of London's Notting Hill Carnival.
The Carnival Lost Tapes comes from London-based label and DJ duo 404 eros, AKA Bryce's Brother and Dique. For the next instalment in their 5senses series, which packages a mixtape with a recipe, a scent selected by the DJ and a postcard, 404 eros have invited artists to create a mix to celebrate the return of Notting Hill Carnival this summer after two years of unprecedented pandemic-related cancellations. Each mix will aim to embody what would've been if Carnival had not been cancelled in 2020 and 2021. 
The first hour-long mix is by Jamaican collective Equiknoxx and features exclusive dubs by Brent Bird, Blackbird, Time Cow, So$a and Gavsborg. The tape design features photography by Giles Moberly and is accompanied by a gin cocktail recipe by chef Riaz Phillips and cinnamon bark.
Up next in Carnival Lost Tapes will be mixes by dub legend Dennis Bovell, Touching Bass' Errol Anderson, Shy One and Blazer Sound System and archival photography by Peter Marshall, Vicky Grout and Agatha Powa, plus more authentic Caribbean recipes by Phillips. 404 eros will be donating all profits to the Grenfell Foundation. 
The first round of 5senses, launched in 2021, fell under the theme "In Privacy We Cope" and featured mixes by Lord Tusk, Danielle, Zakia and Phuong-Dan. 
Check out the Equiknoxx cassette on Bandcamp.
Photo credit: Asel Tambay