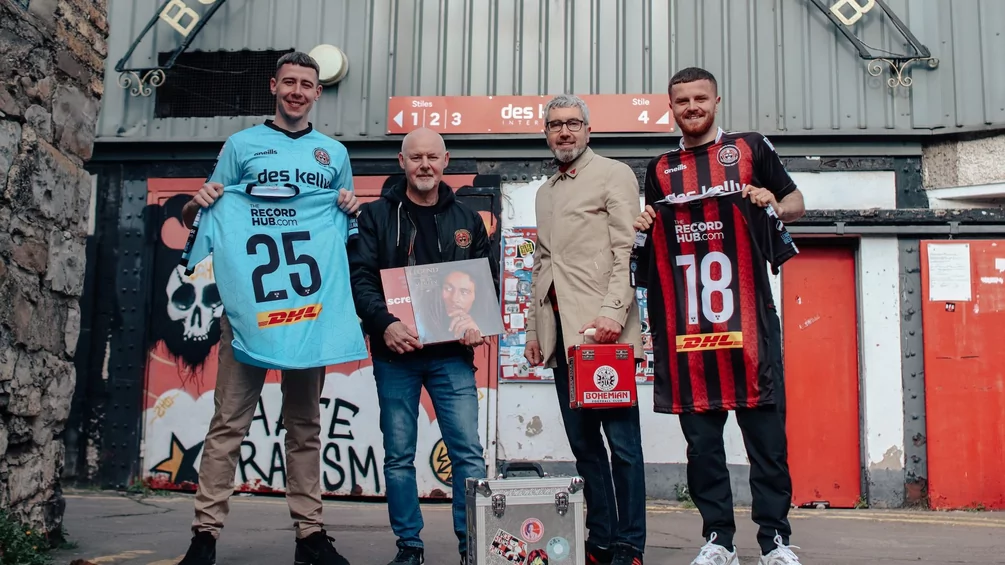 Latest
Dublin's Bohemian FC becomes world's first 'vinyl only' football stadium
Dublin's Bohemian FC is now a vinyl-only stadium.
The football club is partnering with Irish online record store The Record Hub to make Dalymount Park the world's first known vinyl-only football stadium. The collaboration is set to run for three seasons, from 2023 through 2025, with in-house DJ Richie O'Connell to broadcast exclusively vinyl over the Bose soundsystem. 
Dalymount Park, which has a history of hosting key concerts the likes of Bob Marley and Thin Lizzy, will continue to put on music events with this partnership. There'll be genre-specific nights and vinyl giveaways for fans. Vinyl releases of historic Dalymount concerts are also in the works.
"To have vinyl playing over the Bose PA system in Dalymount at games is brilliant, and to be able to work with a local Irish company to do so is really important to our club values," Bohemian FC COO Dan Lambert said in a press statement. "Football and music are two of people's great loves and both have the ability to reach and impact people in a profound way. To bring them both together here is really exciting and we will have many more announcements together over the three years."
In September, Bohemian FB partnered with Irish band Fontaines DC on a limited-edition jersey to benefit homelessness charity Focus Ireland.