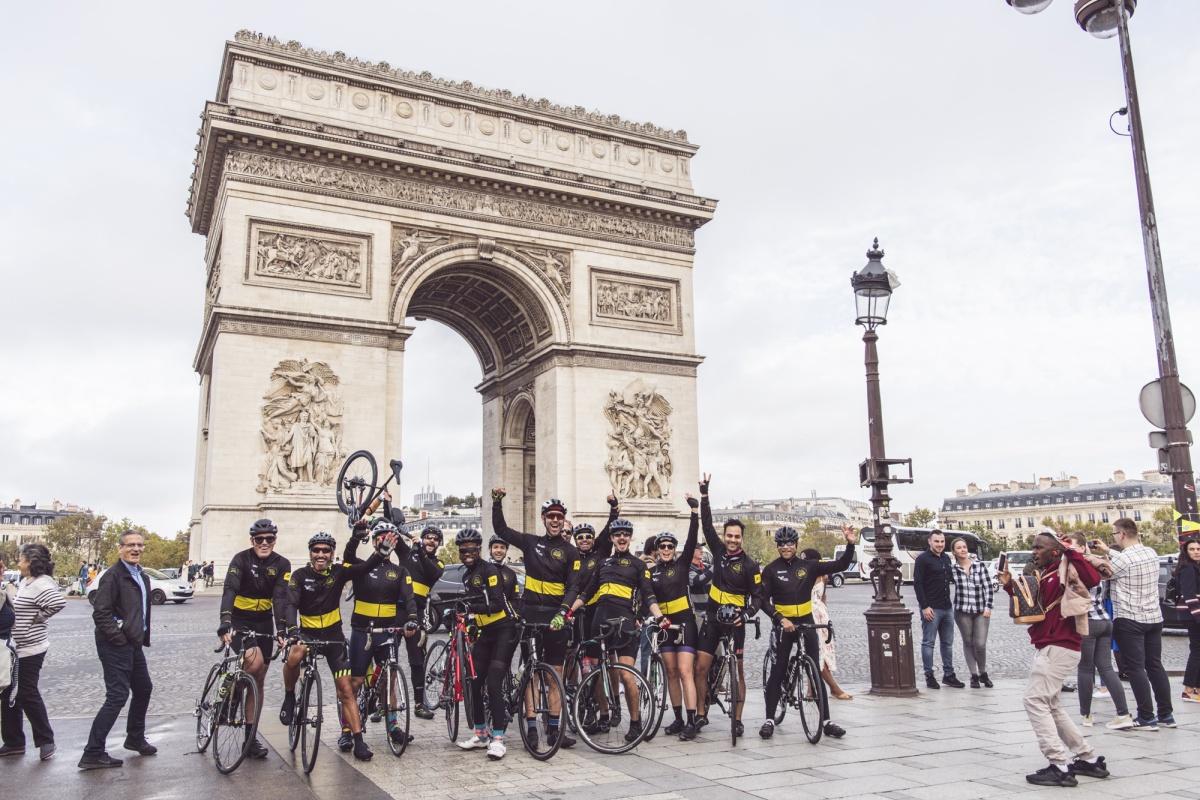 Latest
DJs to cycle 500km from London to Amsterdam for music charity
Music charity Bridges For Music is staging the sixth edition of its annual charity Amsterdam Dance Event cycle this October.
The cycle from London to Amsterdam, a distance of over 500km, will this year raise funds for refugees affected by Russia's invasion of Ukraine. Bridges For Music has partnered with Choose Love especially to direct funds towards providing humanitarian aid to Ukraine.
The ride kicks off in London on 16th October and will stretch out across four days, passing through France and Belgium before reaching the final destination on 19th October.
Musicians getting involved in this year's cycle include Msaki and Dope Saint Jude, while there will also be music industry figures from SONOS, fabric and Parlophone all taking part.
Rebekah, who took part in the 2019 and 2020 cycles from London to Amsterdam said of the experience: "Joining the ADE/Bridges for Music cycle was one of the most exhilarating experiences, yet challenging, a true test of fitness. All whilst raising money for an awesome cause."
In order to take part in the charity event, which is officially linked with Amsterdam Dance Event, cyclists must sign up at an early bird cost of €800, which includes coverage of accommodation, breakfast and energy snacks, as well as official ADE kit, bike return to London, luggage transport, a welcome lunch at ADE, and an ADE pro pass that is usually worth €525 itself.
Last year's cycle took place within Amsterdam due to COVID-19 restrictions. ADE co-director Jan-Willem van de Ven said of the cycle's full return this year: "After last year's tour around Amsterdam, we're happy to welcome this year's riders from across borders again and be able to help raise funds for both Bridges For Music and Choose Love with the sixth annual cycle already.
Find out more about the ADE cycle here.
The first names for this year's Amsterdam Dance Event were announced last month.