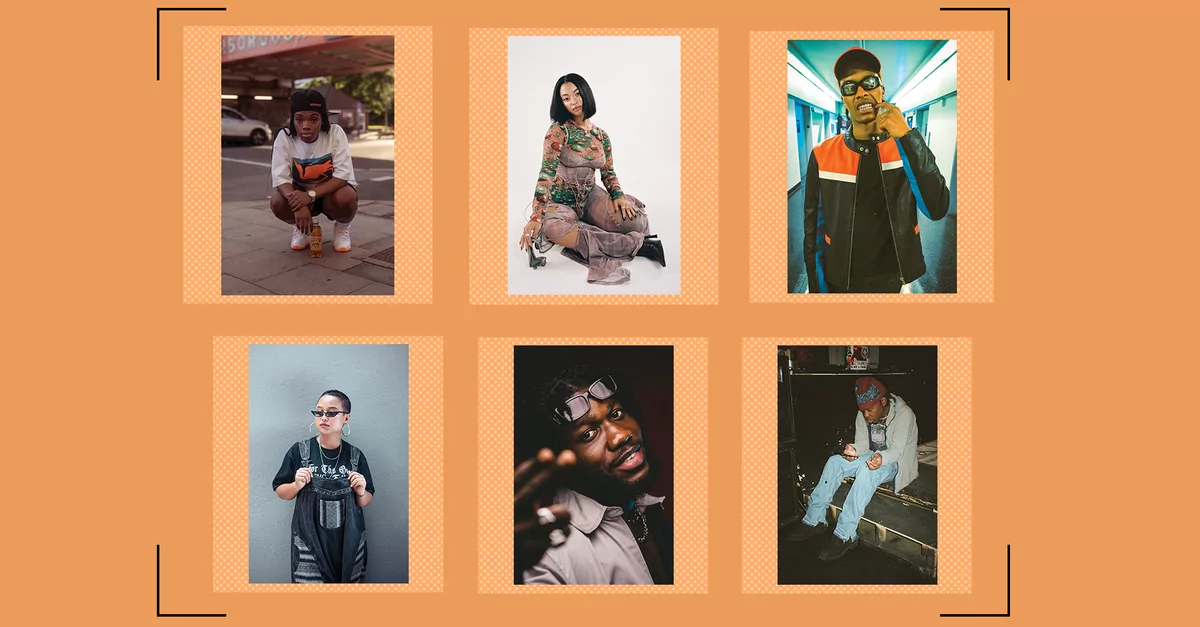 Latest
DJ Mag's rap artists to watch in 2023
Manchester's Nemzzz has built a loyal fanbase while priding himself in operating in his own lane of UK rap. With hit tracks to prove it and more to come this year, he speaks to DJ Mag about the importance of being different and getting involved
After bursting through early last year, Manchester-born rapper Nemzzz is tipped for a huge 2023. His hit singles 'Elevate' and '2MS' have amassed over 90 million streams and counting, and when he catches up with DJ Mag, Nemzzz is out in LA to shoot the visuals for his brand-new single, 'W2L'. Originally titled 'GIF', after seeing the buzz among his core fanbase when the new record was teased, he asked them to pick a title for the track, resulting in 'W2L' from the lyric, "Way too lit".
Speaking about his journey so far, he tells DJ Mag, "It's been good having people take in the new sound I'm trying to put out there. I feel like the UK has got a bit, like," he pauses, "washed with the same sound. I feel like a lot of people are just copying and pasting all over."
His distinct Mancunian accent hits heavy on the new track, with connecting bars and punchlines accompanied by a seamless flow. "People are starting to recognise what I'm trying to do, whether that's even my voice, different flows, or the beats."
On how the track came together he explains, "I was in my apartment in Manchester and had a session with go-to producer Sai, and sent him a reference beat stating I need something like this. He sent a beat back 100 times better. I already had some bars written, and when I pre-write things they come out better than when I'm writing in the moment, as I have more time to develop bars rather than just flowing."
Nemzzz's attention to detail in the production process is evident. "I've laced the bars, and we knew this is hard, then started to get that feeling that we're onto something here," he continues. "So literally throughout the beat, I'm saying [to the producer], 'Put this here, put this there', I've noted down my BPM, the kicks, and everything I want.
"It's good that I'm on that," he continues, speaking about his active input in the studio. "It gives the producer more direction on where I'm trying to take the beat. I feel a lot of artists go wrong when they let the producer do whatever, then they're not happy at the end. It's good to have 100% input in what you create so both people are happy and it gives future references for what to expect from you."
He says the past 18 months have been "a learning curve", following two huge records. "It's put myself into the game straight away, so I've been able to analyse things, trial and error things, see what works and what doesn't. Also learn more about myself and how I deal with things and what I need to work on."
So what's been his favourite moment as an artist so far? "Probably A$AP Rocky texting me, it was so random," he enthuses. "He just put, 'GANG!' — that was the biggest moment!"
Nemzzz also emphasises the importance of planning ahead and having a solid release strategy. "Say, for example, with Tik-Tok, it's better to think: 'how can I reach my target audience?' rather than, 'is this song going to do well?'… I feel it's more marketing, the game is just 10% talent!"
As our time comes to an end, the young MC leaves us with a few parting words. "I kind of feel like I'm in my own lane," he says. "I got an EP dropping soon, singles coming…" And to the fans, "You're going to realise why they call me Mr. DND!" DJ Firestarr